Jelena Popržan
Chason, Folk, Jazz
Jelena Popržans is a vocal and viola virtuoso, imaginative arranger and entertainer with a talent for comedy. Wherever you want to categorise her stylistically - New & Early Music, World, Singer-Songwriting, Cabaret, New Viennese Song, Folk, Jazz or whatever, Popržan sucks the nectar from all these genres and lets her very own mixture ferment. A varied revue can be expected, songs, compositions, sounds. Homages to forgotten traditions and unforgettable new things in four languages: German, English, French and Serbian.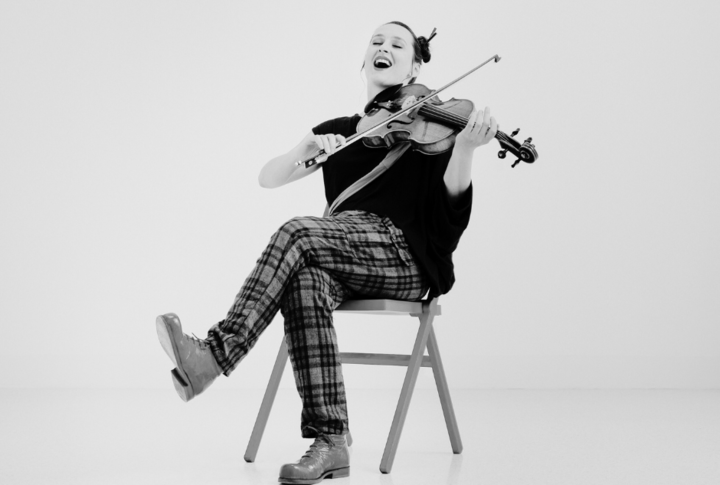 Full moon concerts at the Klosterhof:
Whenever the full moon stands high above the mountains in all its splendour, we open our doors for live concerts. Musical surprises in the wellness hotel with live music - that's what awaits our guests at the Klosterhof.
Admission for hotel guests: free of charge
Admission for external visitors: EUR 19 incl. aperitif
Please make a reservation by telephone on +49 8651 98250
Photo: Wolf-Dieter Grabner