A Day of Pampering at the Klosterhof Spa
Be at one with yourself at our day spa in Bavaria
A holiday begins with the babbling of water in the pool and your soul coming to rest. You can also enjoy this feeling with a visit to our day spa at the Klosterhof! Spoiling yourself is combined with exclusivity, relaxation and enjoyment. Immediately after arrival, you will be treated to a hearty breakfast and then it's off to the Artemacur Spa. Excitement and passion come alive as you dive into the pool, get comfortable in the fireplace lounge and head off for a soothing massage.
Enquire about a day spa
What awaits you at our day spa:
Access to the entire 1,500 m² spa and wellness area
Spa treatments, massages and beauty treatments
Indoor pool with fireplace lounge
Year-round heated outdoor pool
Sauna area with reclaimed wood bio sauna & Finnish panorama sauna from 10:00 am
Sauna infusions, exfoliation and R&R in the sauna garden
Alpine Soledom floating pool – can be booked for private use for a fee
Oriental hammam
Gym with Precor equipment
Participation in the Klosterhof activity programme including yoga, HIIT, aqua gym and much more
Rental spa bag with bathrobe, blanket and slippers
Complimentary Klosterhof towels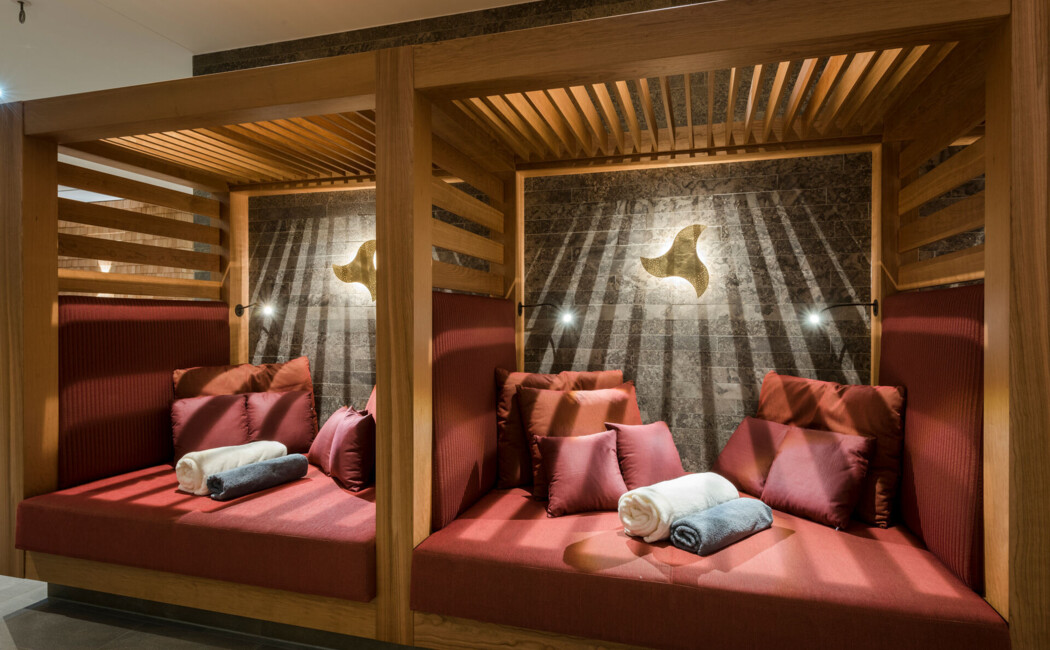 Prices for our day spa in Bad Reichenhall
Day Spa at hotel Klosterhof
Request your desired date now!
Give the gift of a day at the spa in Bavaria
Treat yourself to a break – for a relaxing day with your best friend, a romantic getaway with someone special, or an afternoon for you and you alone! Visit our Artemacur Spa for the day and enjoy the soothing rituals offered by our highly qualified therapists and cosmeticians. Our Day Spa package is also available as a voucher! A spa day is a wonderful gift and can easily be ordered, even at the last minute, with our print at home option.
Purchase a gift voucher
(Young) adults only im Day Spa
Liebe Familien, viele Gäste kommen zu uns, um eine Auszeit vom Alltag zu nehmen. Wir sind sehr auf Ruhe und gegenseitige Rücksichtnahme im Haus bedacht. Wir bitten Sie um Verständnis, dass aus diesem Grund der Saunabereich und die Ruheräume Erwachsenen und Jugendlichen ab 16 Jahren vorbehalten sind. Gerne öffnen wir den Schwimmbereich zwischen 09:00 und 15:00 Uhr auch für Kinder unter 12 Jahren. Ein spezielles Kinderprogramm bieten wir im Klosterhof nicht an.
The Artemacur Spa is a place of peace and relaxation! Do something good for yourself at our day spa in Bavaria. The Klosterhof in Bayerisch Gmain is truly focused on your well-being.