Explore our Region
Excursion destinations & sites in Berchtesgadener Land
We must admit: the Hotel Klosterhof Alpine Hideaway & Spa is situated in an absolutely beautiful setting. Nestled into the Berchtesgaden Alps, we boast a unique, sunny and secluded location above Bayerisch Gmain. And all around us: so much variety! There are so many things to see and do near the Klosterhof – this is the perfect homebase for exploring the area's most beautiful places and cities!
Holidays in Berchtesgadener Land mean exciting outdoor experiences
With its pristine nature, many hiking and biking trails and special cultural events, the immediate surroundings of the Hotel Klosterhof have something for anyone who loves the great outdoors. However, our proximity to Bad Reichenhall and the festival city of Salzburg and more opens up countless exciting possibilities. How about an exciting search for traces of history in the Kehlsteinhaus/Eagle's Nest? What about a picture-perfect trip along the Rossfeld Panorama Road? Are you thirsting to learn about salt – our region's "white gold"?
Berchtesgaden healing salt caverns
Unique in Western Europe, this is an oasis of salt that should not only be seen from the outside: the special salty environment of the healing caverns can alleviate conditions such as asthma, bronchitis, hay fever and sinus infections, as well as psychosomatic ailments such as sleep disorders and tinnitus. It can even help improve your mood. In addition, it is a treat for your ears: the healing caverns are an interesting venue for concerts. Harps, Tibetan singing bowls and the popular overtone singing performances set a special mood as you relax in the caverns, activating their self-healing powers. The reception team will be happy to reserve a place for your visit.
Salzburg, the Festival City
The city of Mozart is just a short drive from Bayerisch Gmain. How about some shopping in the famous Getreidegasse street? The picturesque old town, Hohensalzburg Fortress and Mozart's birthplace are waiting for you to explore. Salzburg is a city with style, and has countless impressive, historic sights in store. We are happy to organise special tours if you'd like to see the city with a guide. We offer Salzburg Festival visitors a total package for their glamorous appearance in the city of Mozart.
Lake Königssee in Schönau
Surrounded by steep mountains and at the foot of the towering "King Watzmann", Lake Königssee is one of the most beautiful lakes in Berchtesgadener Land. No trip to Lake Königssee is complete without a boat trip to the St Bartholomä peninsula. Bayerische Seenschifffahrt takes you across the lake by electric boat – the echos of the trumpet being played on board are truly magical. Or what about a visit to the Röthbach? We also recommend hiking around the lake – Königssee is Germany's number one excursion destination and for years has been a much-loved hot-spot for photographers.
Please note: it is forbidden to fly drones in the Berchtesgaden National Park.
Hikes around Lake Königssee
Malerwinkl – duration: 1.5 hours, distance: 3.8 km, difficulty: easy
Königsseer footpath – duration: 3 hours, distance: 10.6 km, difficulty: easy
Hike to Lake Obersee – duration: 1 hour, distance: 2.7 km, difficulty: easy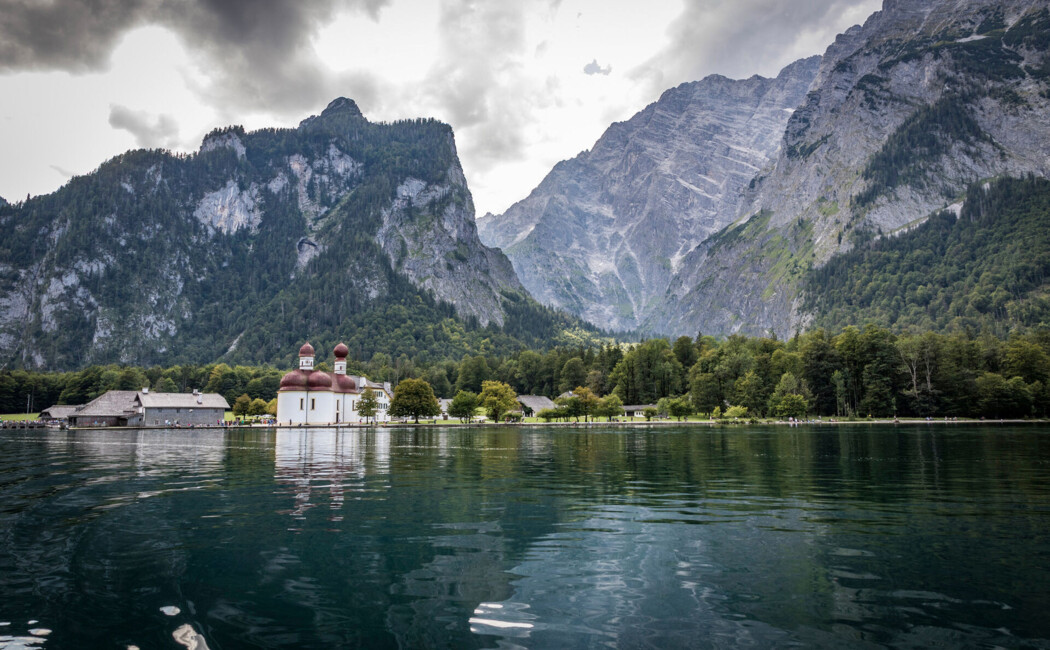 Eisriesenwelt Ice Cave in Werfen
Experience the fascinating Eisriesenwelt with its massive 45-km-long labyrinth of caves. The ice cave was discovered in 1879 by Salzburg naturalist Anton von Posselt-Czorisch. In 1920 the researcher's lodge and the first climbing systems up and into the cave were built to make the experience more convenient for the public. The first cable car was built in 1955 and an incredible 60 years later it went into well-deserved retirement. The Eisriesenwelt in Werfen in Salzburger Land is open daily from 1 May to 26 October.
Klosterhof holiday packages