Feel the Passion and Excitement
A treat for all the senses: your spa hotel in Berchtesgadener Land
Take a deep breath: you have come to a place of relaxation and passion in Berchtesgaden and Bad Reichenhall, Germany – an incredible region that fills your holiday with variety. At the Klosterhof, we treat our guests to the most beautiful moments of their year: in the beautiful atmosphere of our Artemacur Spa, our Health Centre with medical spa, or the Day Spa for day visitors. The Klosterhof is a four-star superior hotel in Berchtesgadener Land, full of well-being, passion and excitement.
The Artemacur Spa pools
Sometimes you just need to add water for a feeling of pure happiness. Immerse yourself in the passion and excitement at the Klosterhof – with a dip in our indoor pool or in the year-round heated panorama outdoor jacuzzi with views of our breath-taking surroundings.
Dive in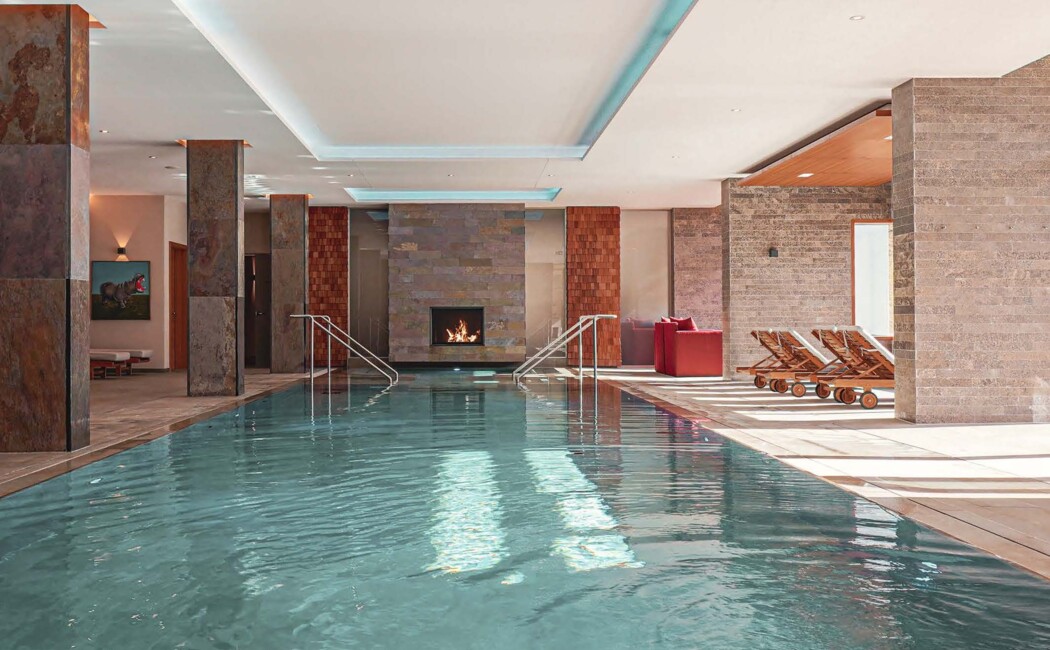 The saunas await
You are sure to break a sweat and feel simply amazed in the Artemacur Spa saunas. The panorama sauna with views of the Predigtstuhl mountain is the cherry on top. Afterwards, relax in our blissfully quiet sauna garden or in the heated outdoor pool. In no time at all, you'll be ready for a trip to the bio sauna, Finnish sauna, or perhaps a hammam ceremony, soap massage, exfoliating treatment and so much more.
Learn more about our saunas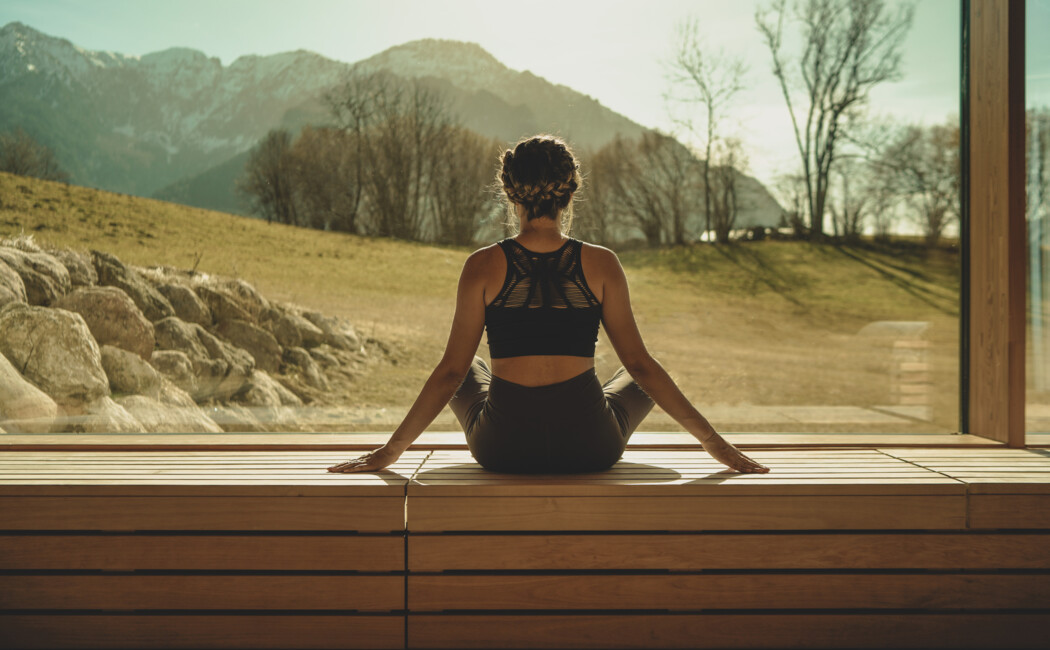 Float in our Alpine Soledom
Feel weightless in the saltwater of our Alpine Soledom. This is a magnet for people longing for something special, looking for the opportunity to give in to a moment of pure relaxation: romantic time for two, deep relaxation by yourself or with the guidance and assistance of a therapist. If you have health issues, book private spa time and experience the indescribable feeling of being weightless in our floating pool as you enjoy the magical lighting effects.
Ready to float?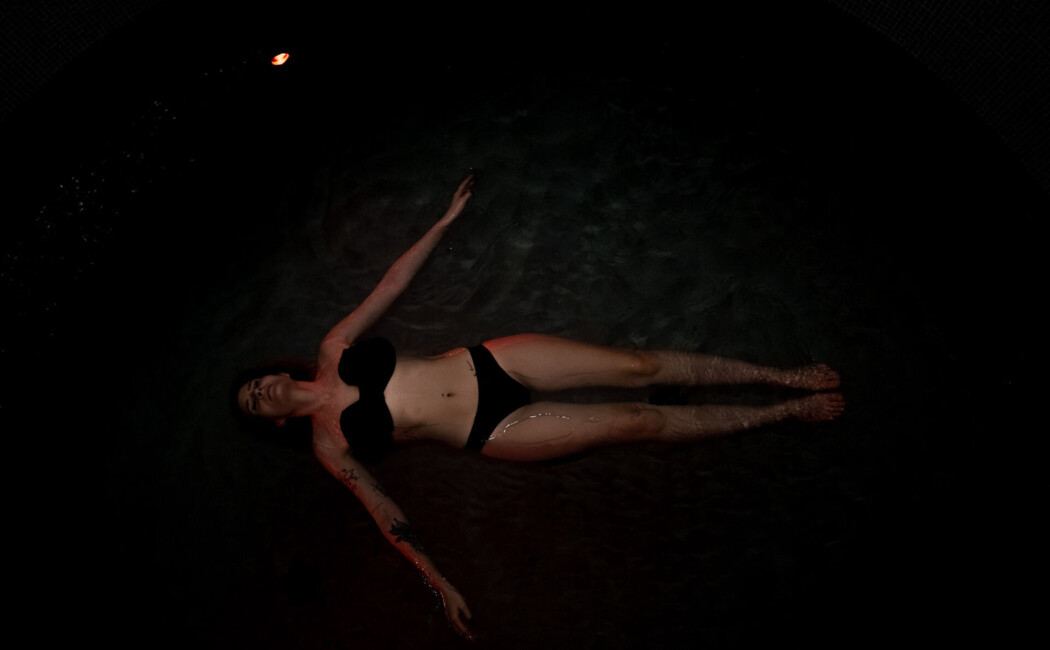 Massages, cosmetics and treatments
Go ahead – let us pamper you. Individually developed beauty and body treatments at the Klosterhof make your trip to the spa in the Alps really enjoyable! An excellently trained team for cosmetic and therapeutic treatments await you at the Artemacur Spa. You decide how you want your treatment: invigorating, balancing or soothing.
Massages and more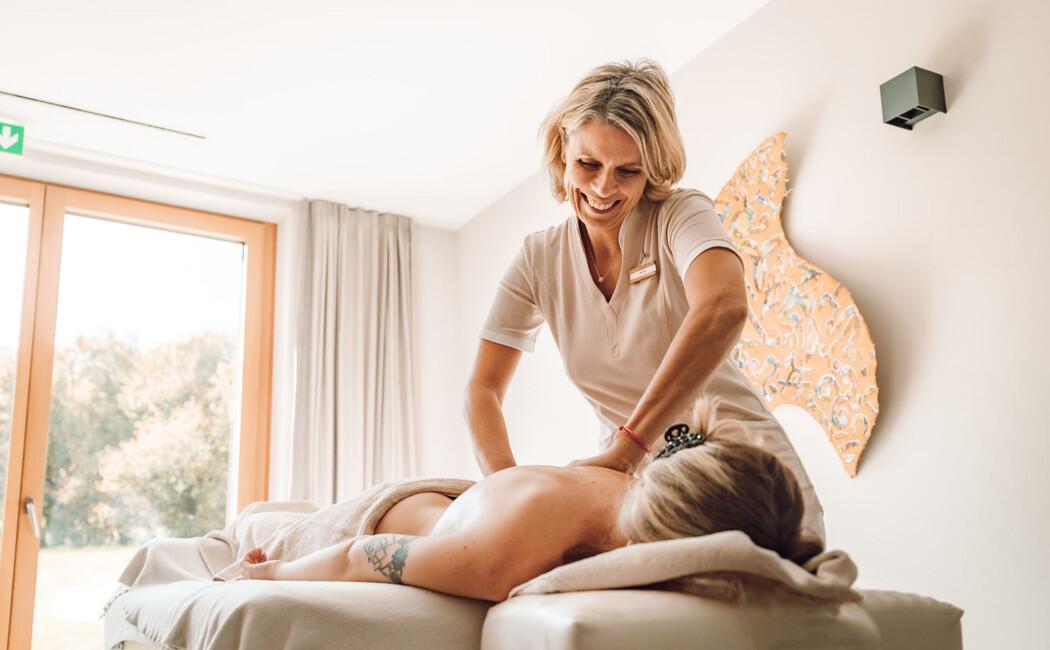 Enjoy some time for two
Be present with the person you love at a place full of passion and excitement. Have time for each other and experience well-being for all the senses. Spa time for couples at the Klosterhof invigorates your life – after all, happiness is best when shared.
Couples spa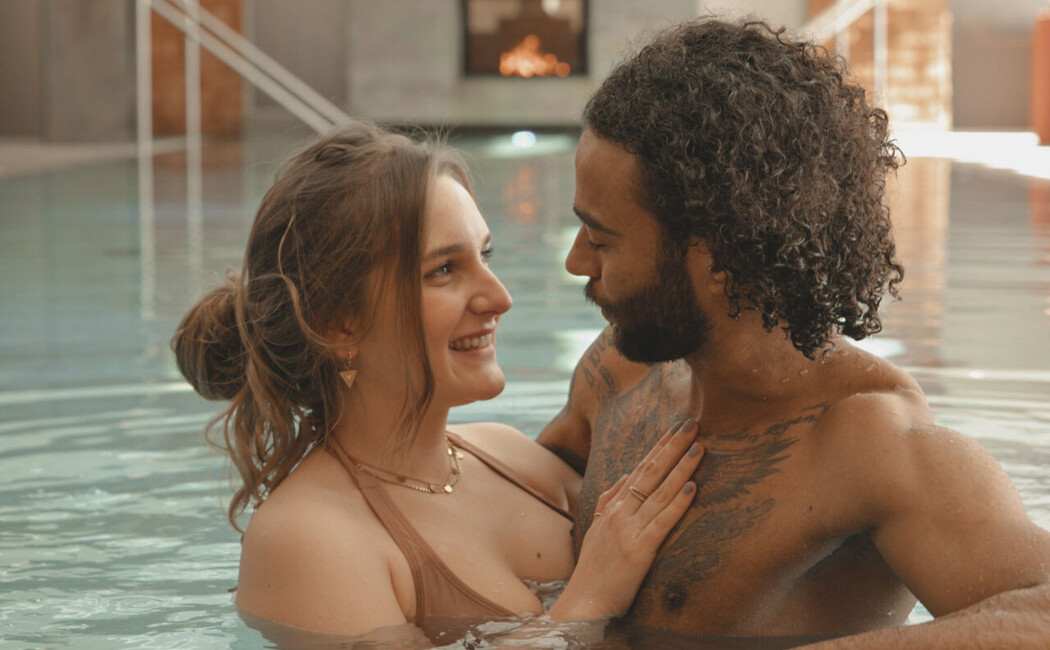 Spa for mums-to-be
Before baby comes is the perfect time for some pampering. Spend time with your partner on a babymoon, including time at the Klosterhof spa. Spending this precious time together will allow you to connect and create touching memories. As one of the few established babymoon hotels in Bavaria, we look forward to pampering mum- and dad-to-be on your babymoon at the Klosterhof.
Relax on your Babymoon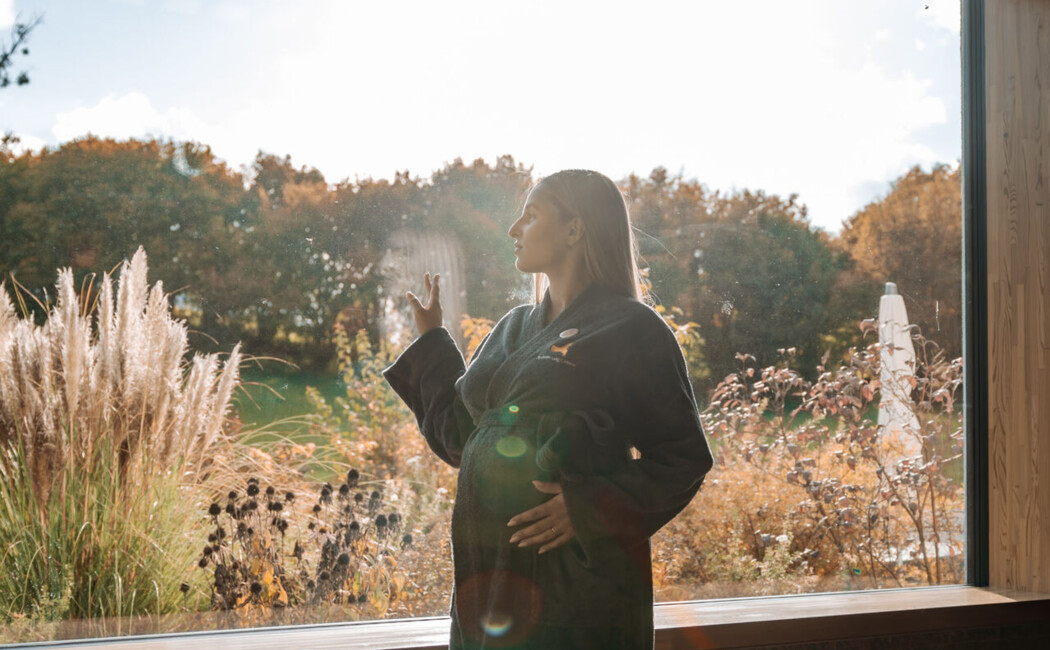 Klosterhof Day Spa – treat yourself to a break
Time seems to move more slowly at our day spa – especially when you take your special someone or best friend along! Our 1,500 m² spa has long been a popular day spa near Salzburg. What better place to switch off and treat yourself to a day of pure luxury? Spa time at the Klosterhof is more than just a short break: it can truly seem as if time is standing still – thanks to our saunas, massages and lots of happiness.
Take a day for yourself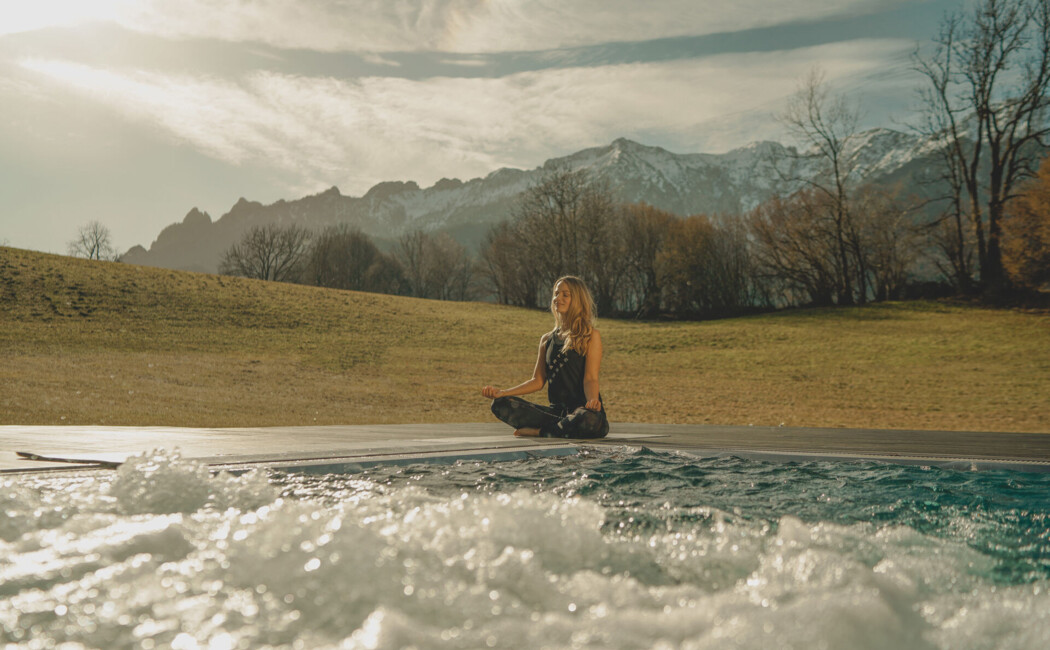 Medical wellness: the secret to a healthier life
"You go ahead, says the soul to the body, because nobody listens to me." A sentence to make you think and that makes it clear that physical health goes hand in hand with emotional well-being – and vice versa. At the Artemacur Health Centre we, together with your host Dr Andreas Färber, take care of both.
Learn about our health centre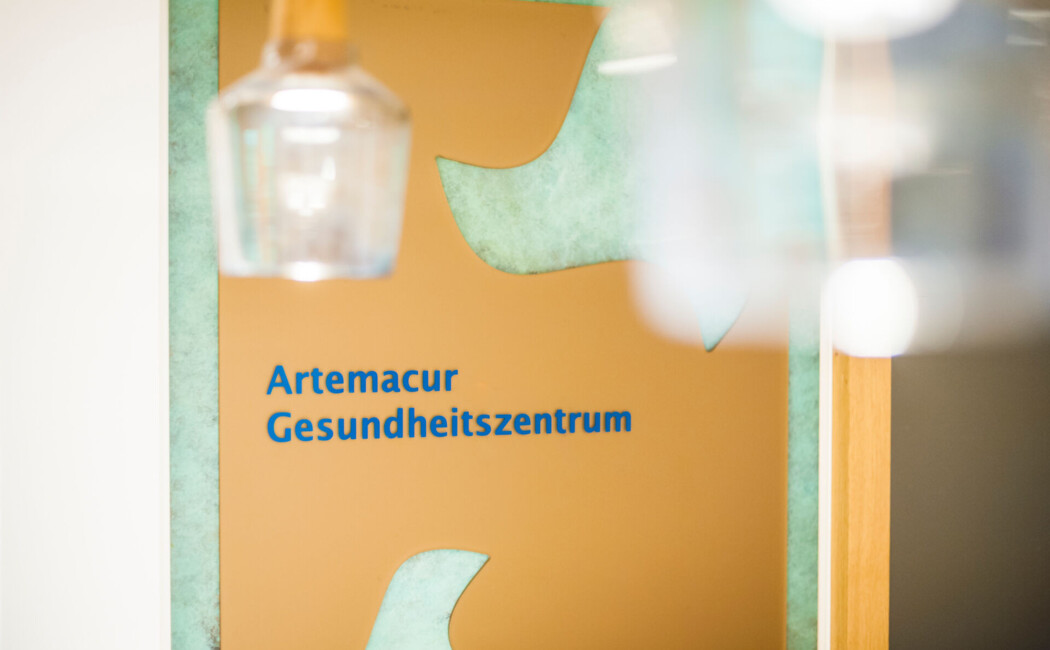 Fasting without hunger
Do you find it difficult to lose weight in your everyday life? The Klosterhof is a wonderful setting to shed some unwanted pounds on a health and wellness holiday. Let Dr Andreas Färber be your guide. Get healthy weight loss without starving yourself, try liver fasting or a personalised sports and nutrition programme – you decide what your health holiday in Bavaria should look like. And don't worry – you won't have to give up delicious foods!
Healthy weight loss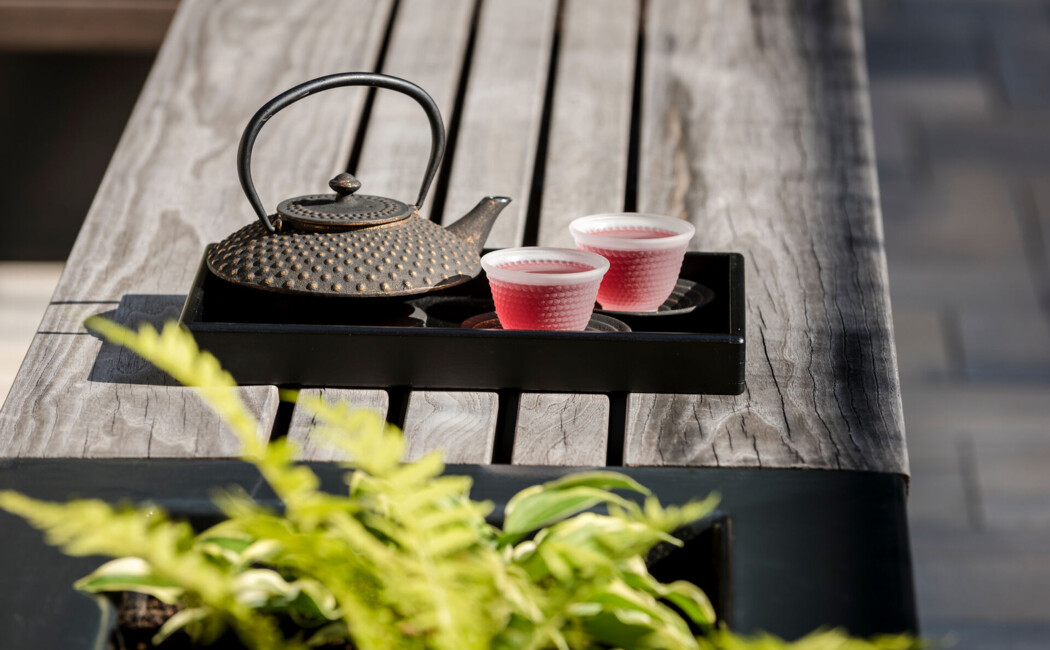 Time for yoga
The Klosterhof is practically made for the flow of life. You'll find plenty of positive energy here – perfect for yoga! And what would be better than starting your weekend on the terrace with views of the Alps, a soft breeze blowing through your hair, and honouring the moment with a sun salutation? The Klosterhof has everything you need for a lovely yoga holiday in the mountains.
Yoga on your holiday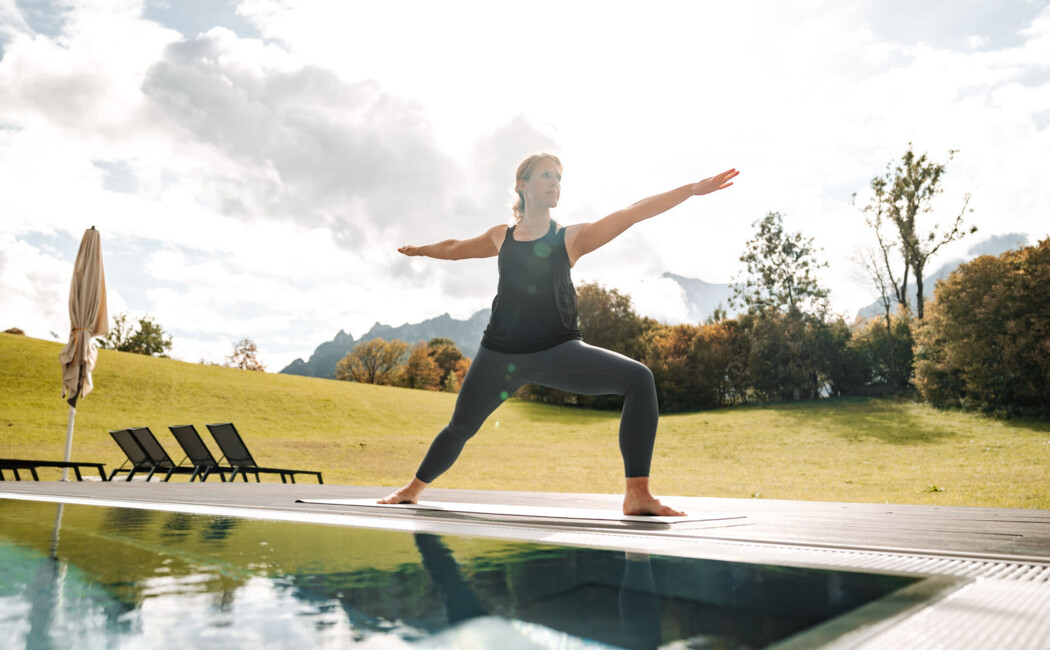 Stay fit and active!
From fitness training or guided exercise to a singing bowl meditation: the Klosterhof has plenty of space and time for being active inside the hotel or in the fresh mountain air. Get outdoors in summer, or head to the beautiful gym in winter – all free for our guests.
Let's get moving!