Careers at the Klosterhof
Upscale hotel jobs – become a part of the Klosterhof family and help us make passion and excitement come alive!
More than 60 employees and dedicated hosts work at the Klosterhof each and every day to meet our guests' expectations for an upscale holiday. Are you looking for a job at hotel reception, service, our restaurant, housekeeping, our spa, administration or building services? Here you will find job openings and more information about careers at the Klosterhof in Bayerisch Gmain, Germany – a 4-star superior spa and wellness hotel in Bavaria.
Initiative Application
Young talents & experienced professionals are welcome!
Open positions at 4*S Klosterhof
Training & apprenticeships at the Klosterhof Alpine Hideaway & Spa
Find yourself with the help of a broad perspective – this idea has been incorporated into every area of the Klosterhof in Bayerisch Gmain when we installed oversized panorama windows throughout the hotel! And it also guides our training and apprenticeships. As a budding hotel specialist, you can get a peek into all areas of the upscale hotel industry: from kitchen to housekeeping, from reception to service, from event planning to marketing.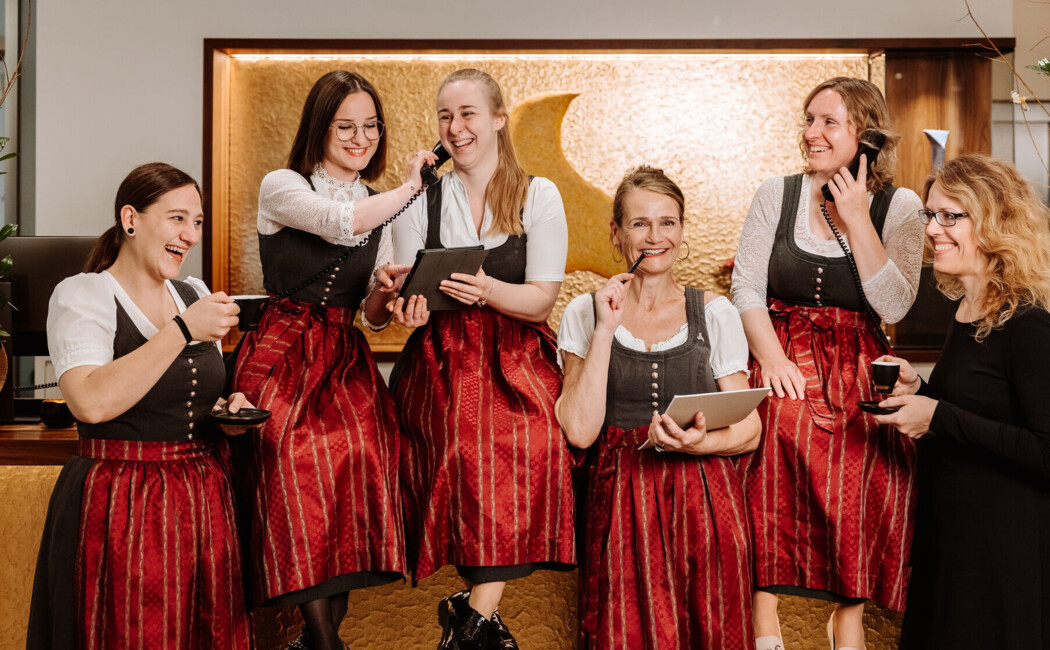 We are looking for passionate hosts
Just as there is always something new to discover every time you look out the window, every day in the Klosterhof has surprises in store. When you gain experience in so many different stations and explore numerous fields, you will ultimately find out exactly what inspires you – a broad perspective often leads to a clear path. The family-run Klosterhof opens the door to the world of luxury hotels for you. Let us work together to make passion and excitement come alive – we look forward to meeting you!
Unsolicited applications and applications for internships/temporary jobs are welcome!
We look for enthusiastic employees with training and/or professional experience in the hotel/restaurant business, or similar qualifications. You will inspire guests with your hard work and joy. Ideally, you will speak a foreign language in addition to fluent German. An exciting, innovative work environment with flat hierarchies and great development opportunities awaits you at the Klosterhof. We are a dynamic team, with dedicated hosts and creative minds; leaders and team players at the same time. We love offering guests more than just overnight accommodation and giving everyone the wonderful feeling of having truly arrived.
Klosterhof Awards
Top Company 2023 bei Kununu / Xing Arbeitgeberbewertungen
Spa Personality Top 3 / Wellness Aphrodite 2023
16 Punkte / 2 Lilien - Relax Guide 2023
Eco Label 2022 - Das offizielle Umweltzeichen der EU
Travelers' Choice Certificate of Excellence 2022 - Tripadvisor
"Die besten Wellnesshotels mit Medical Spa Deutschlands 2022" - Connoisseur Circle
"Die besten Hotels des Jahres 2022" - Falstaff Travel
Falstaff Listing 2022
Top 30 Bartender Germany 2022 - Worldclass
"Die besten Wellnesshotels Deutschlands 2021" - Connoisseur Circle
9,2 / 10 Punkten - Wellness Heaven 2021
"Best Team 2021" Top 3 - Spa Star Awards
Hospitality HR Award 2016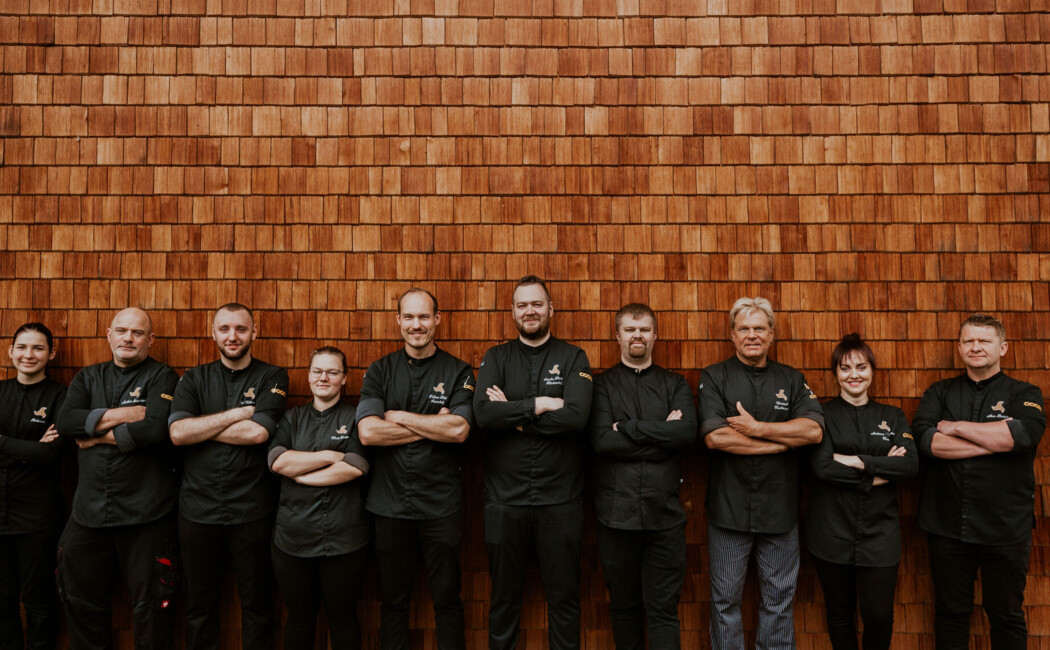 Benefits for Employees at Klosterhof
Lots of creative freedom and openness for unusual ideas in a new, individual hotel
A pleasant work environment and flat hierarchies
Wages above collective agreement standards and paid in a timely fashion
Digital time-recording system
Unique workplace in the heart of Berchtesgaden Land, with unlimited summer and winter outdoor activities and close to the exciting festival city Salzburg
Individual employee support and development
Training and development opportunities
3 staff meals per day
Employee discounts in the spa and restaurant
Attractive family and friends rates on hotel rooms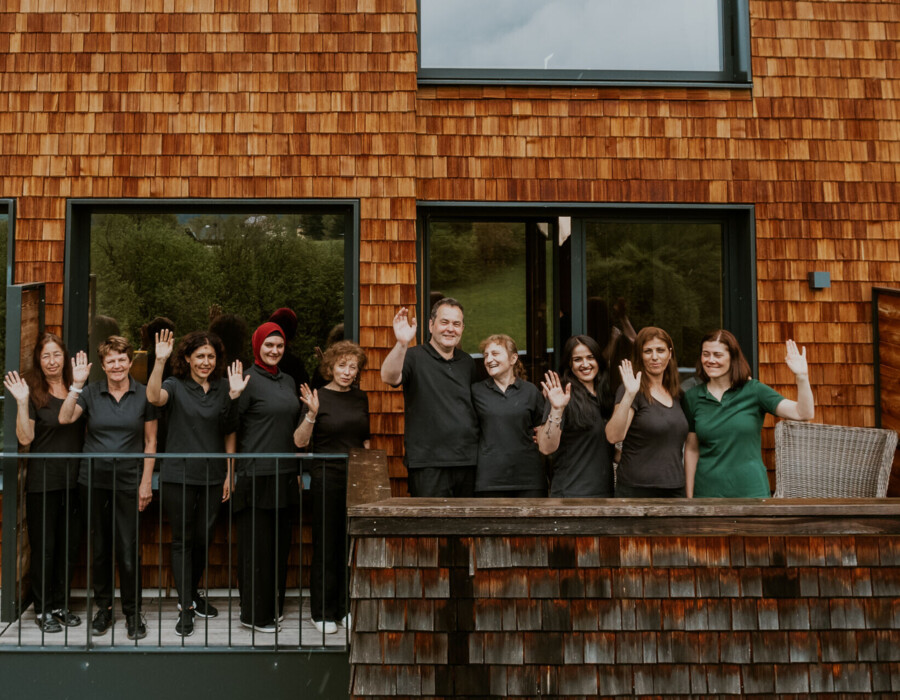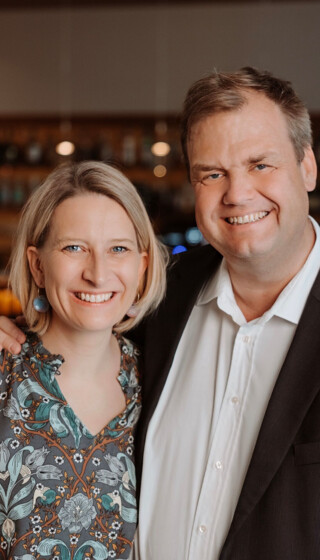 Our guidelines for working together
Time for professional development
Honesty
Enthusiasm for our work and our concept
Room for individual ideas
Respect and appreciation
Cohesion
Flat hierarchies
Feedback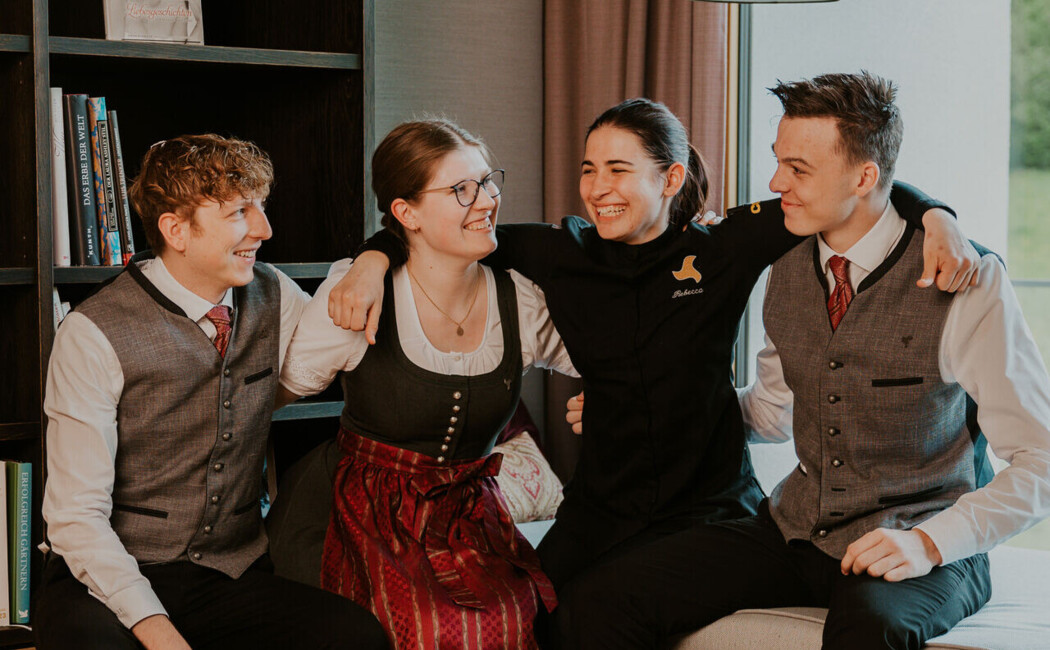 Send your application and relevant documents as PDF files to karriere@klosterhof.de
4*S Klosterhof - Alpine Hideaway & Spa
Attn: Ms Stephanie Koch
Steilhofweg 19
83457 Bayerisch Gmain, Germany
Please contact Stephanie Koch in our human resources department if you have any further questions – phone: +49 8651 98250.
Please note that fluency in spoken German is required, thank you for your understanding.