Warmth and Well-Being in the Sauna
Your hotel with selection of saunas for some hard-earned R&R
Here you have time – time to treat yourself to a break. Enjoy the moments in which YOU are the centre of attention. The Artemacur Spa has everything you could ask for. Get some well-deserved rest and relaxation in our hotel and our various saunas. Whether you choose the bio sauna or our Finnish sauna – you are sure to find moments of pure bliss. After all: passion and excitement come alive when the warmth flows through your body and the scent of Swiss pine clears the airways.
Our sauna area at a glance
Bio reclaimed wood sauna, 55°C
Finnish panorama sauna made of fragrant Swiss pine wood, 85-90°C
Infusions & exfoliation offered by our professional sauna masters Schorsch & Andi
Oriental hammam steam bath
Refresh with a natural shower
Completely secluded sauna garden
Late Night Spa
1,500 m² spa and wellness oasis – award-winning design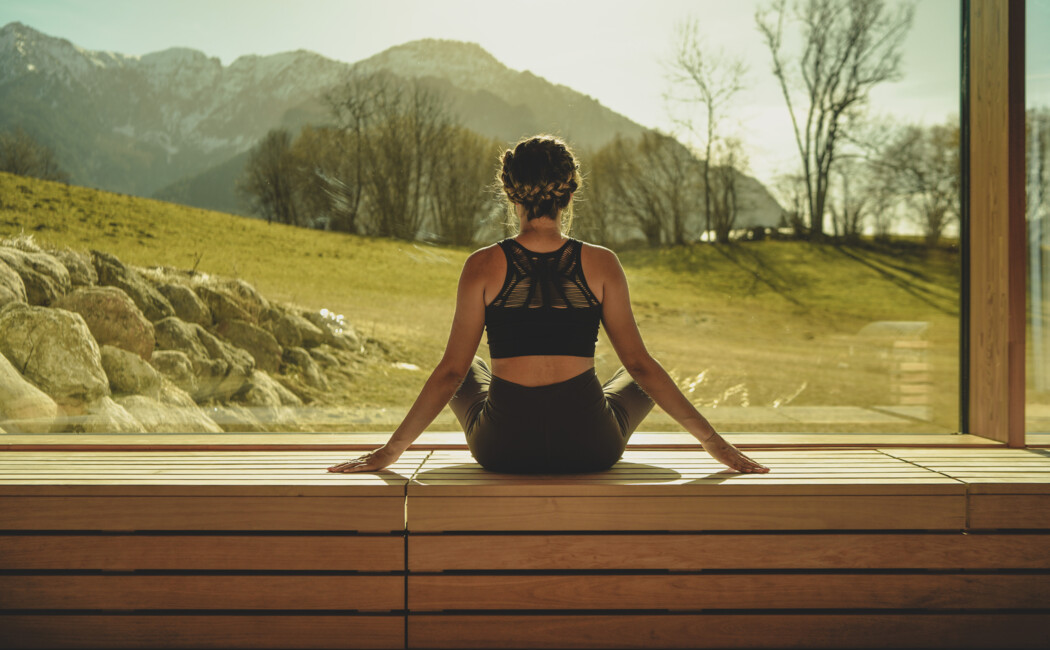 Our sustainable bio sauna with reclaimed wood – for anyone seeking relaxation
A highlight of our hotel is our sauna area with bio sauna – this is the perfect place for a little break, to leave your everyday worries behind and reintroduce some balance back into your life. The reclaimed Swiss pine wood sauna truly creates a holiday feeling and allows you to comfortably relax at a temperature of 55°C and 30% humidity. 20 minutes in the sauna gives your body blissful relaxation. Did you know that our bio sauna stimulates your metabolism? Even sensitive people enjoy this option as an alternative to the classic sauna.
Finnish sauna with views of the mountains
The Finnish sauna has a long tradition and culture. It also spoils guests at the Klosterhof – your perfect hotel with saunas in Bavaria. In our 90°C Finnish sauna, our guests can expect more than just the standard sauna feeling: take, for instance, infusions by our sauna masters Schorsch and Andi or the incredible views from the panorama window in the Finnish sauna. As you look out, you will certainly be intrigued by the gondola on the mountain – it leads up the Predigtstuhl, but you can save that excitement for another day. For now, it's time to relax and enjoy the Klosterhof spa hotel and saunas – your own personal tranquillity zone.
Relax after your trip to the sauna
It's not just the view of the sauna garden that is calming – after your time in the sauna, cool off under showers reminiscent of the rainforest. Or treat yourself to a healthy snack in the oasis of calm at our fireplace lounge. You'll find peaceful places for a nap to truly relax and enjoy your sauna experience. Look forward to all of this and more at the Klosterhof spa hotel with sauna in Bavaria!
Enquire now!
The Klosterhof has plenty of room to find excitement and passion – you'll even find inspiration in the sauna with a range of exfoliations and special infusions.