Passion & Excitement Come Alive in the Great Outdoors
Holidays meet action at the Klosterhof nature and wellness hotel
There are so many fantastic things to do in Berchtesgadener Land. A wide range of leisure activities await you near the Klosterhof: the mountains, lakes and sunshine make this area heaven for hikers, walkers and anyone looking for some R&R. In wintertime, sparkling snowflakes turn Berchtesgadener Land into a true winter wonderland. It does the body, mind and soul good to get active and then hit the spa when you return to the hotel.
Hiking in Berchtesgadener Land
So many things invite you to explore the area around the Klosterhof: the cable car up the Predigtstuhl mountain, a hike to "Stone Agnes" or the "sleeping witch". The names of the peaks in the Lattengebirge are perhaps not the most romantic, but they nevertheless attract visitors with their idyllic beauty and variety of brisk hikes and leisurely walks.
Hiking in Berchtesgaden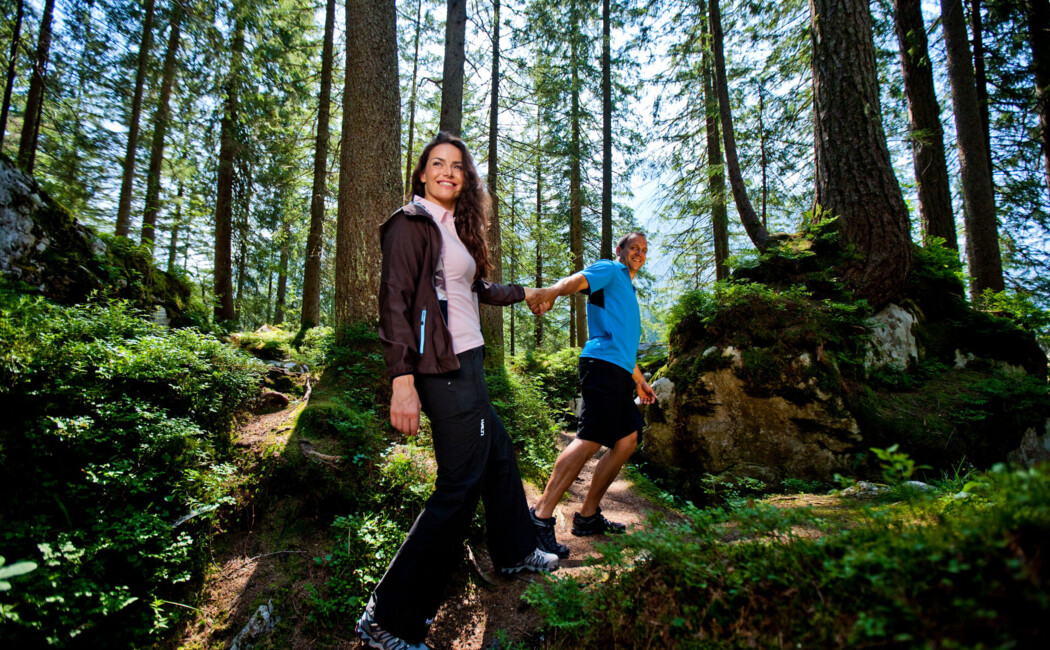 Explore paradise by bike
No matter if you prefer a mountain bike or e-bike – there are so many breath-taking bike tours around the Hotel Klosterhof. We even have e-bikes to hire at the hotel. So what are you waiting for? Time to hit the trail!
E-Bikes & Cycling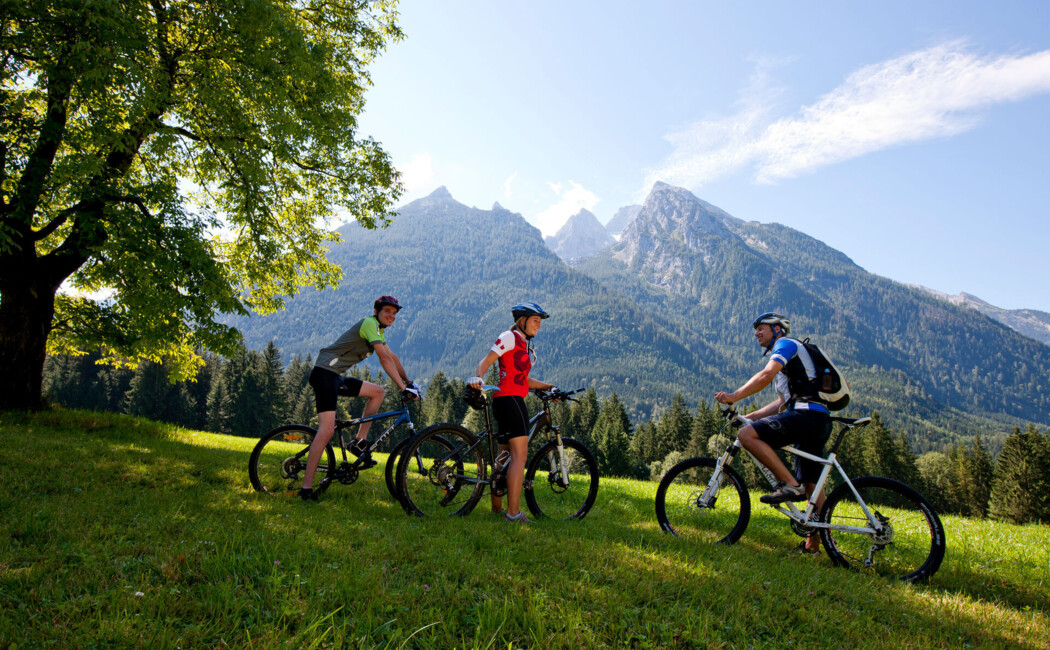 Interesting excursions in the city and country
Visit Salzburg and explore its mountains with their history of valuable "white gold". When you stay at the Klosterhof you are so close to the most beautiful excursion destinations around Salzburger Land, Chiemgau and Berchtesgadener Land.
Sights in and around Berchtesgaden
Tee up at nearby golf courses
Golf greens and luscious green nature: the Klosterhof's beautifully secluded location paired with arrangements with nearby golf courses in Berchtesgadener Land and Salzburg mean you can have a very "green" holiday. Our guests receive up to 30% discounts on green fees. Numerous golf courses are waiting to be played in the immediate vicinity of the monastery courtyard.
Golf holidays in Bavaria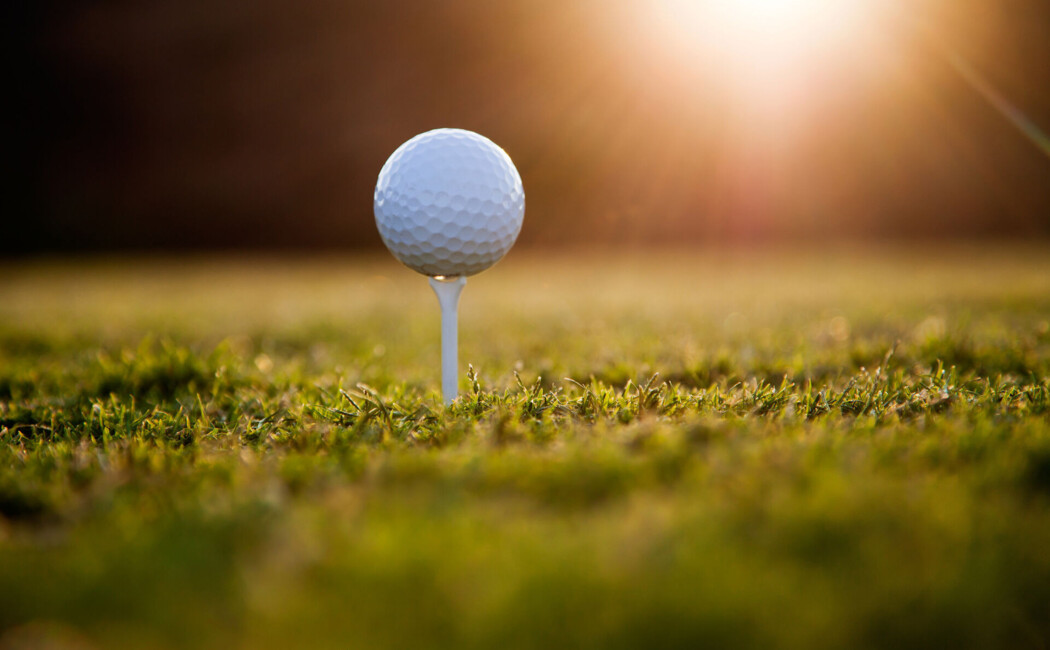 Winter fun at the Klosterhof
Snow, sports, spa: outside the freshly driven snow glistens, steam rises from the heated outdoor pool into the crystal-clear winter air, the sun shines over the snowy Lattengebirge mountains: what'll it be today? A snowshoe hike, cross-country skiing or perhaps a day at the Klosterhof spa?
Winter holidays in Berchtesgaden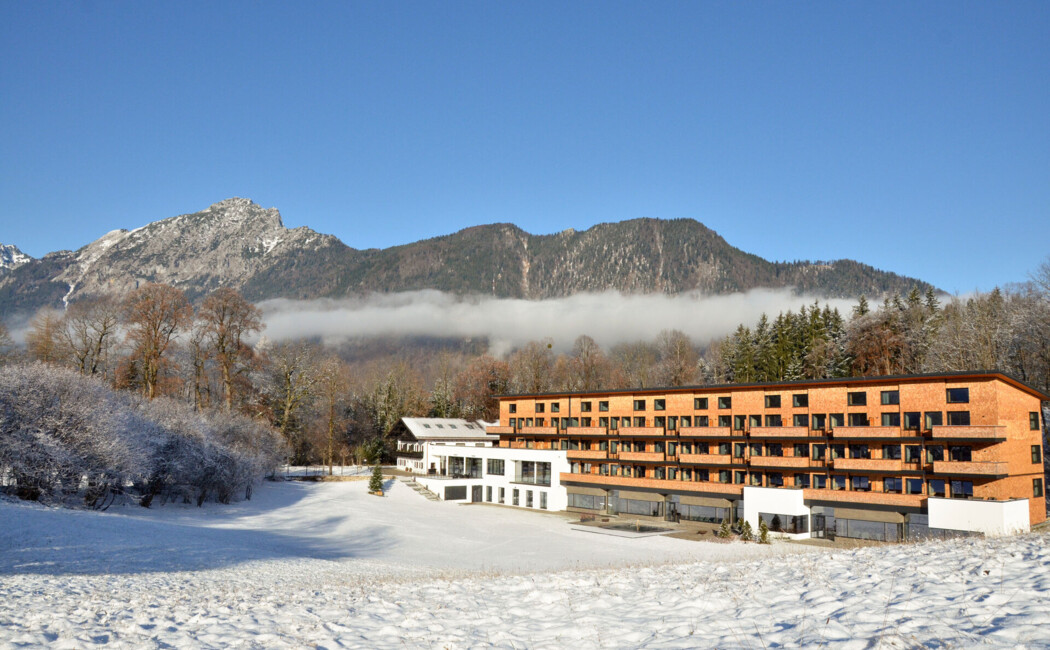 Klosterhof holiday packages