Be Inspired
Activities and the great outdoors meet art, culture and wellness at the Klosterhof in Bavaria
Culture has long been a part of our history and the Klosterhof welcomes the opportunity to inspire guests. Events, full moon concerts, readings, opera evenings – art dominates things here, including the natural spectacle of the ever-present mountains. The ambience thrills guests with the classic, contemporary and lively, along with plenty of room for exciting new surprises.
Events at the Klosterhof
Jazz concerts, swing & blues or special events leading up to the Salzburg Festival in our own Festival salon. Our goal is to not only entertain our guests, but also offer the best performances and inspire them time and again with live music, philosophical lectures and readings.
What's on at the Klosterhof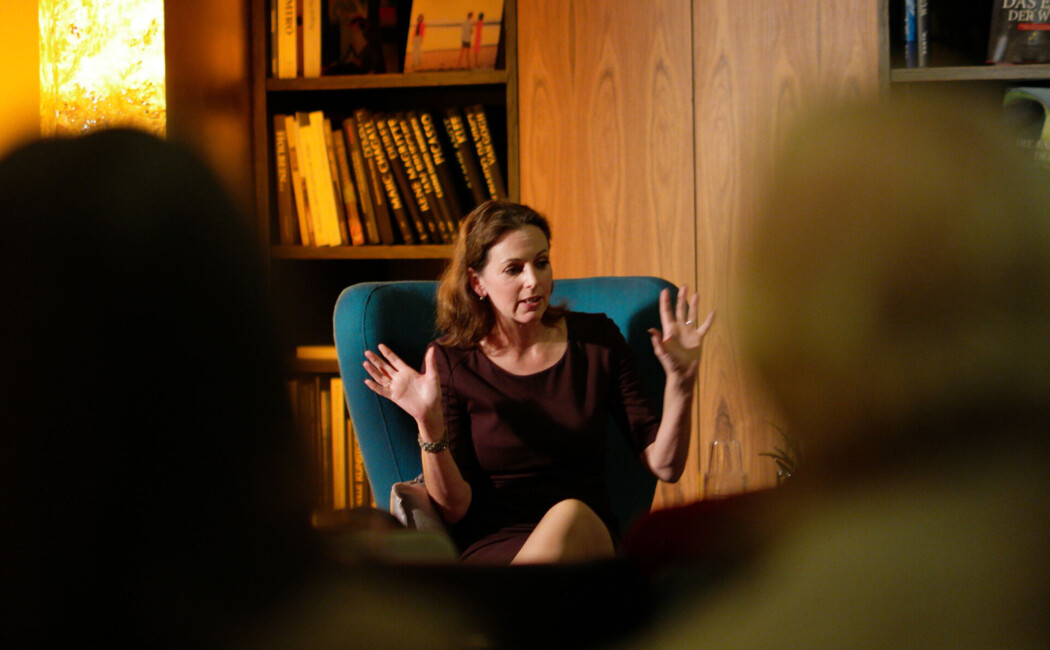 Full moon concerts in Berchtesgadener Land
Whenever the full moon shines high in the sky over the mountains, the Klosterhof opens its doors for live concerts. This series at our spa hotel in Bad Reichenhall includes fine music from all over the world, poetic singer-songwriters and selected jazz concerts.
Full moon concerts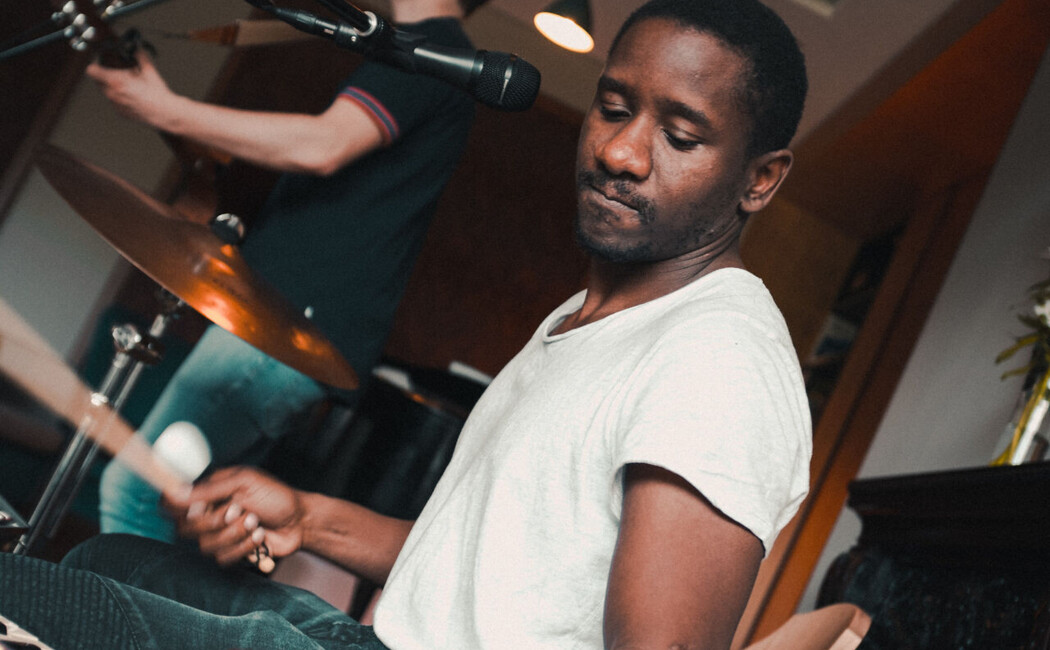 Experience the Salzburg Festival
The Klosterhof is situated so close to the stylish celebration in the city of Mozart. Are you familiar with our full service for Festival guests? Special events held by experts in our hotel's Festival salon, a Festival menu in our GenussArt restaurant and exclusive chauffeur service with our shuttle to the Salzburg Festival venues have made the Klosterhof a well-loved Festival hotel outside the city.
Salzburg Festival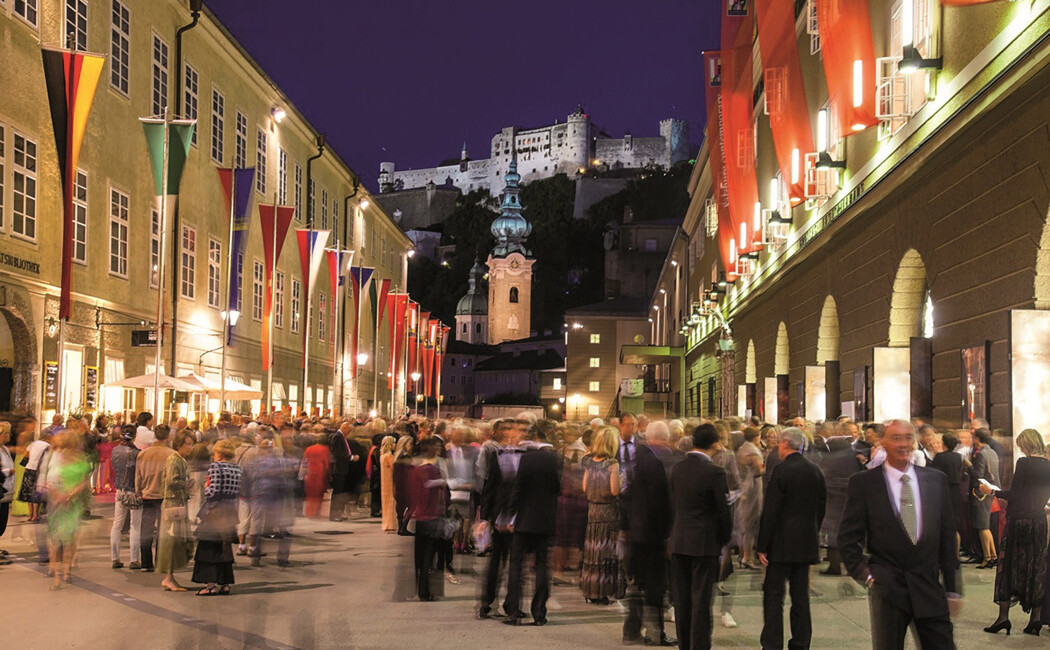 Art, culture and wellness
Beauty and art have a special effect at the Klosterhof. Each room features a unique column with art, and the walls are decorated with modern pieces. Each strip of fabric and every piece of wood was carefully selected by us. The ambience wows guests with an interior specially designed for the Klosterhof, classic design and Bavarian cosiness or "Gemütlichkeit". The façade of the Klosterhof is clad with regional larch wood, while apple wood and soothing Swiss pine have a calming, comforting effect in our rooms. This combination is unique and makes the Klosterhof a true design hotel.
Art in the Hotel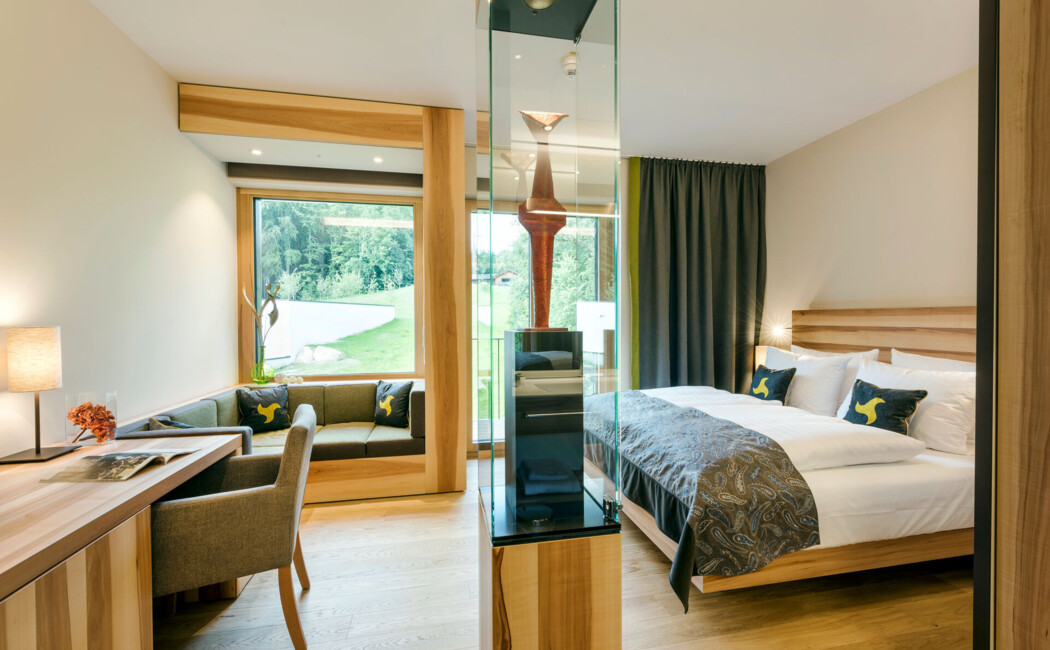 Our library – a source of inspiration
LiterArt is the name of our cosy retreat with oversized floor-to-ceiling windows – a place to reflect, where the selection of literature is as diverse as our guests' interests. The library is a place of refuge, learning and togetherness. This is the venue for exciting lectures and readings, health lectures with Dr Färber and our special events during the Salzburg Festival.
Library & readings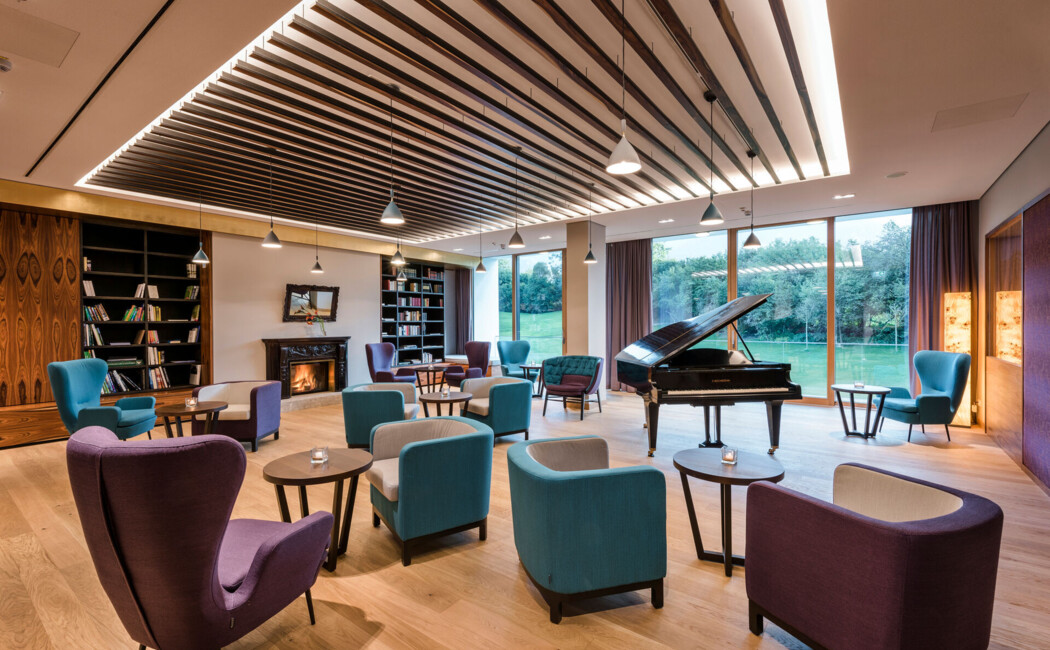 Let us inspire you with the rich variety of life! Art, culture and wellness in Bavaria has a name: the Klosterhof.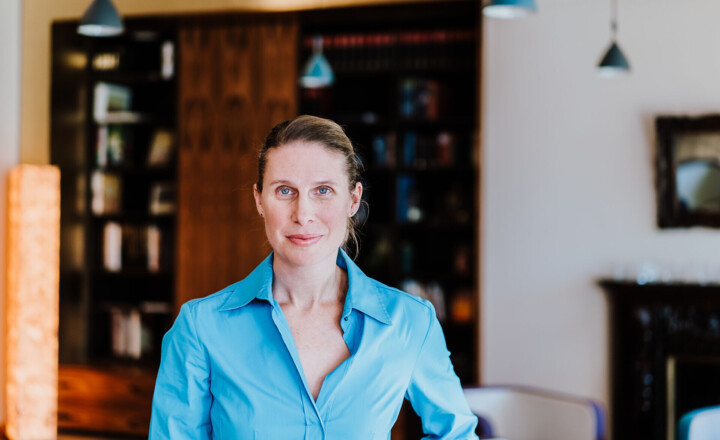 Klosterhof hotel packages