Taste the Excitement at the Klosterhof
Where cuisine meets indulgence: the Klosterhof Alpine Hideaway & Spa
Do something good for yourself and experience our variety of flavours. Head chef Sascha Förster knows just how to combine cuisine and indulgence – at the Klosterhof they complement each other perfectly. Locally inspired and exquisite dishes treat your taste buds. Enjoy your meal outside on the terrace or inside in the stylish ambience of our GenussArt restaurant. Here you will be treated to a very special dining experience!
GenussArt Restaurant
Alpine gourmet with local roots: this is what we call exciting dining! Would you like to spend a lovely evening with dinner in Bad Reichenhall? You've come to the right place. The Klosterhof's GenussArt menu puts an exciting twist on well-loved classics. Experience stylish, uplifting dining on the terrace with views of Berchtesgaden – open to hotel guests, locals and day trippers looking for something special.
Restaurant & Terrace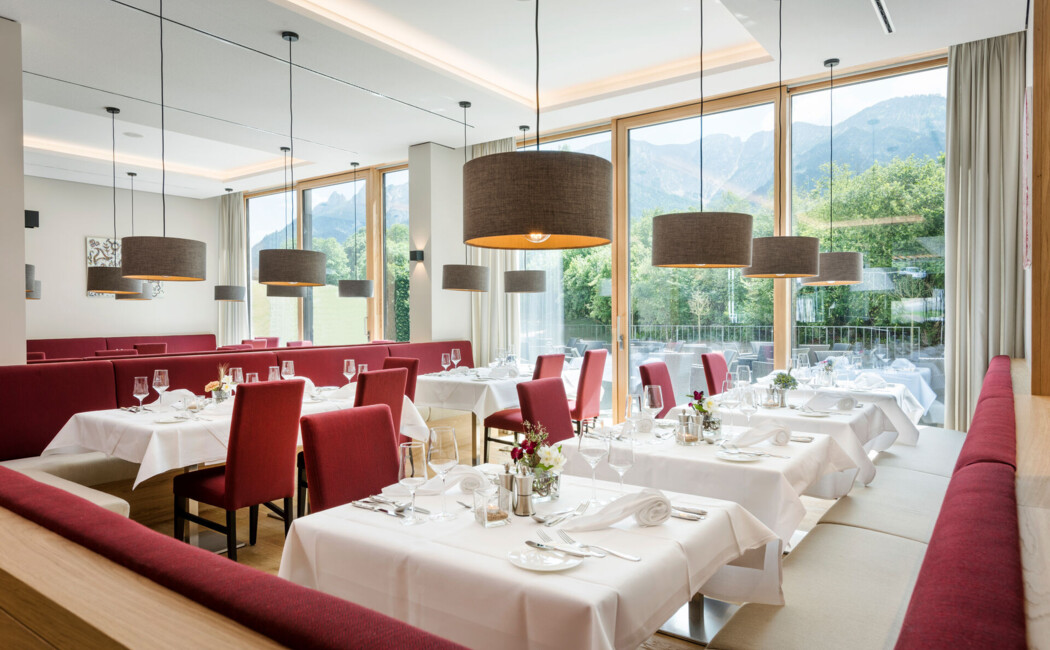 Meet for a drink at BarBarossa
Surround yourself with people who add to your happiness – easy in the laid-back atmosphere of our hotel bar. Toast life and enjoy time together. The stylish yet cosy BarBarossa at the Klosterhof is a place where well-travelled guests and locals gather; where stories are shared; and where life is enjoyed to the fullest with the help of live music.
BarBarossa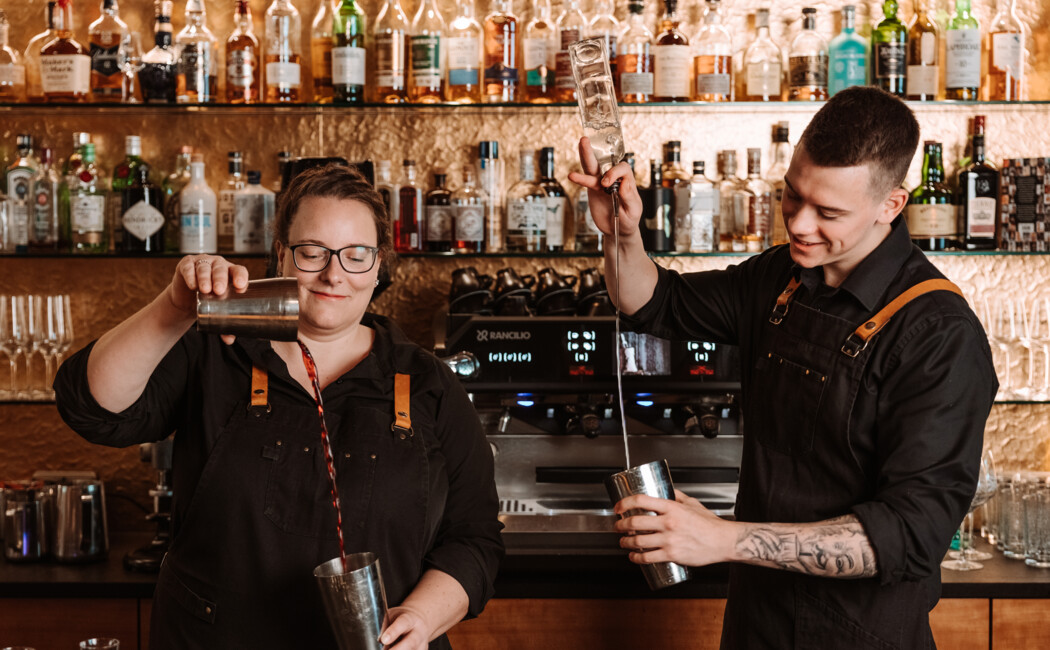 The Weinarchivarium at the Klosterhof
A wide selection of fine wines from magnificent vineyards are just waiting for you to try them. Our wine cellar is a very special spot for wine tastings in Berchtesgadener Land. Spend an unforgettable evening in the Klosterhof's Weinarchivarium: a place where excellent food meets fine wine in an exclusive setting. Cheers!
Weinarchivarium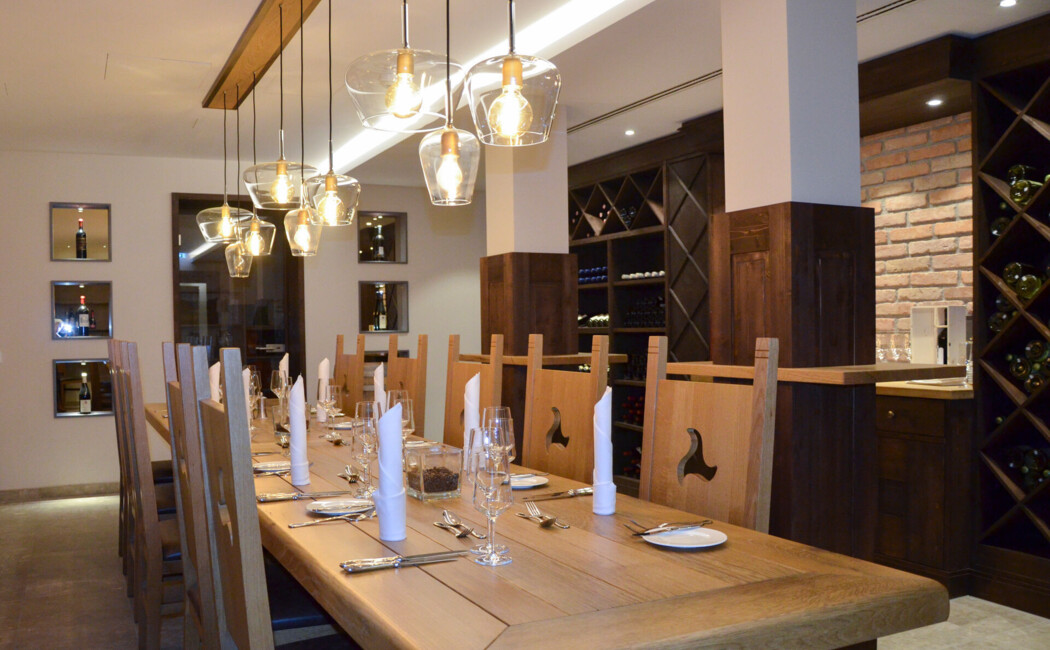 The venue for your private event
From private events to birthday parties or company anniversaries: at the Klosterhof you'll find the perfect setting for your private event. Three individual rooms guarantee privacy; enjoy a delicious meal from chef Sascha Förster in our wine cellar steeped in history; and set the tone at our BarBarossa with a champagne reception and creative cocktails made by bar manager Maria Koppmaier. You see: the possibilities are practically endless.
Private events at the Klosterhof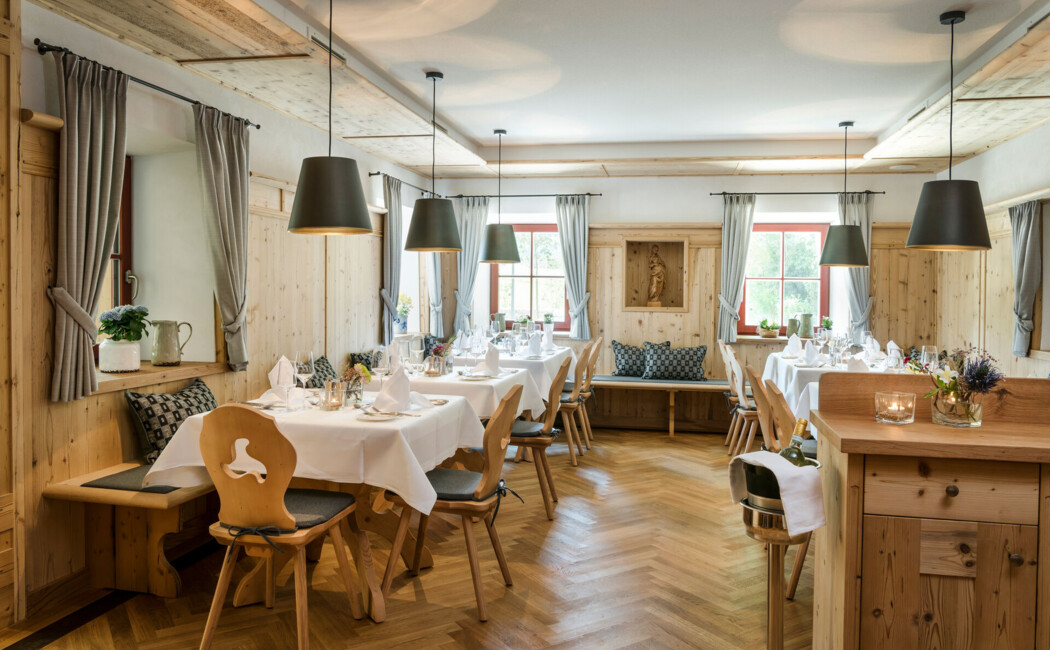 A great start to the day
Start your day off right: take a seat in our GenussArt restaurant and feast your way through the wide range of breakfast treats we have in store for you. With many local products and ingredients, you can look forward to freshly brewed coffee, smoothies, home-baked bread with local jams, honey straight from the comb, tasty spreads and fresh fruit and vegetables. You will want for nothing!
Breakfast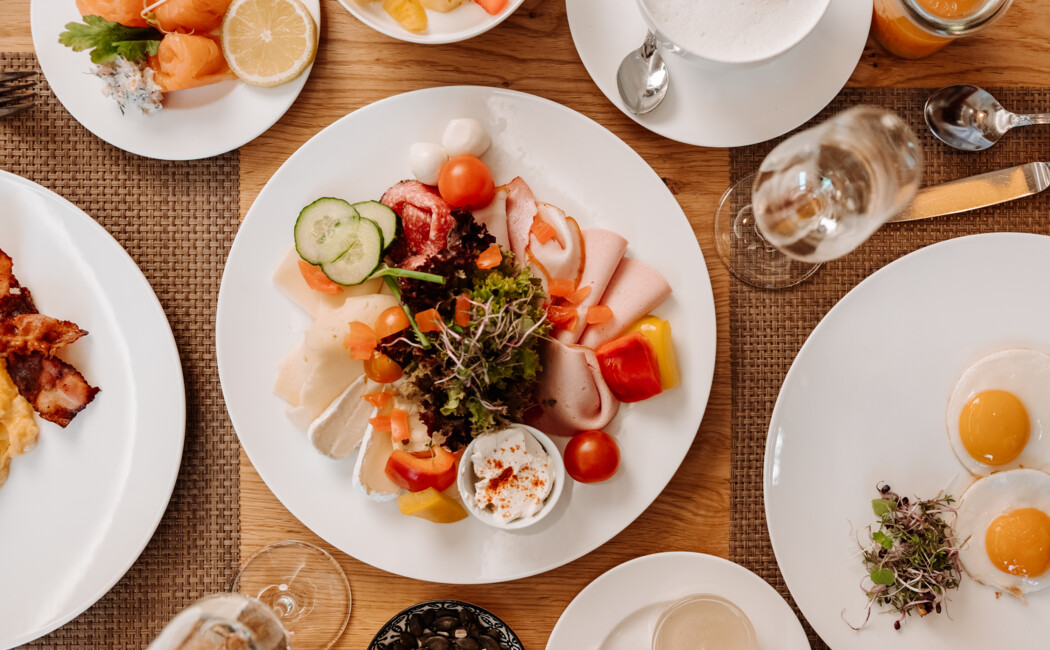 The variety at the Klosterhof is based on a mix of traditional, local cuisine with modern, creative twists and influenced by haute cuisine. We look forward to amazing you!