Charlotte Thiele
Violin Masterclass
Charlotte Thiele, born in Dresden in 2000, is one of the most promising violinists of her generation. She has already performed as a soloist in concert halls such as the Gewandhaus in Leipzig and the Margravial Opera House in Bayreuth, and has been invited as artist-in-residence of the Bad Reichenhall Philharmonic Orchestra for the 2022/2023 season.As concertmaster of the Giuseppe Sinopolie Academy, she will be performing with the "Sächsische Staatskapelle" Dresden from the 2023/2024 season.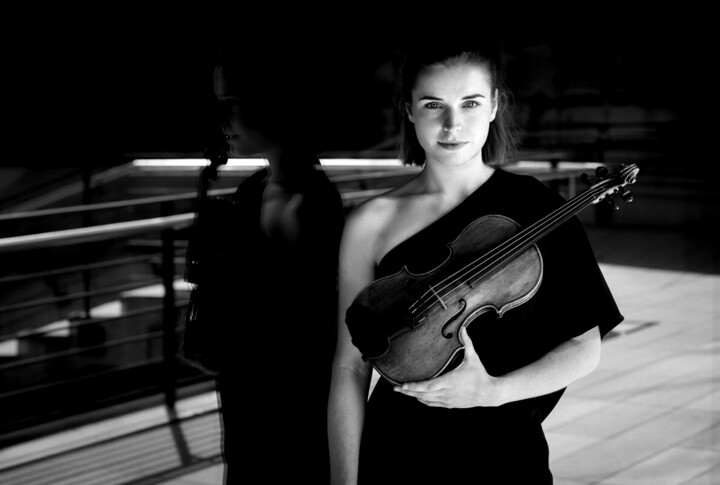 7 October 2023, 10:00 am - 1:00 pm
Concert at the end of the masterclass of Charlotte Thiele for violin. Musicians are young people from the region.
Registration in the orchestra office of BRPHIL
+49 (0) 8651 762 80 80 | kontakt@brphil.de
photo: Bjoern Kadenbach