Secret Forest
Fine Dining Experience
A chef who conjures up the finest culinary delights exclusively for you and your loved ones!
We can fulfill this wish for you at the Gourmet and Wellness Hotel Klosterhof Alpine Hideaway & Spa in Bayerisch Gmain.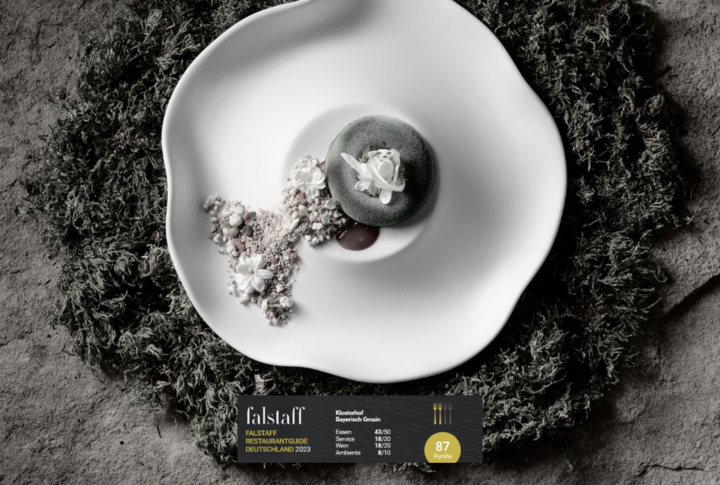 12 August 2023, 6:00 pm

19 August 2023, 6:00 pm

26 August 2023, 6:00 pm
At our exclusive Fine Dining Experience you will enjoy a gourmet evening of a special kind every Saturday. Experience the culinary ultimate pleasure at the Chef's Table with 12 seats at our gourmet arrangement for your gourmet vacation in Bavaria!
Fine Dining Experience at the Klosterhof - the perfect place to spend an exclusive gourmet evening in a very special atmosphere. Evening menu Fine Dining Experience "Secret Forest
Surcharge for hotel guests € 107,00 per person incl. champagne aperitif
Cost: € 145,00 per person incl. Champagne Aperitif
Cost vegetarian menu : € 145,00 per person incl. Champagne Aperitif
Wine accompaniment or non-alcoholic beverage accompaniment optionally available: € 69,00 incl. water
We are looking forward to your reservation +49 8651 98250 or to info@klosterhof.de