Turumtay Zarić
Sounds from the Balkans and the Orient
Violinist Efe Turumtay and accordionist Nikola Zarić are breaking new ground in modern chamber music. The multi-layered sounds of the Balkans merge with the music of the Orient and carry into the vastness of tango, jazz and classical music. The two virtuosos demonstrate the possibilities of their instruments - they seem to "hold a whole wealth of instruments in their hands, so many high notes, tempo changes, opposing rhythms and constantly changing melodies do they elicit from the keys and strings." (Stefanie Panzenböck). The cosmopolitans with Serbian and Turkish roots live in Vienna. From there, they tour Austria and the world - including Argentina, Japan, Scotland and Greece.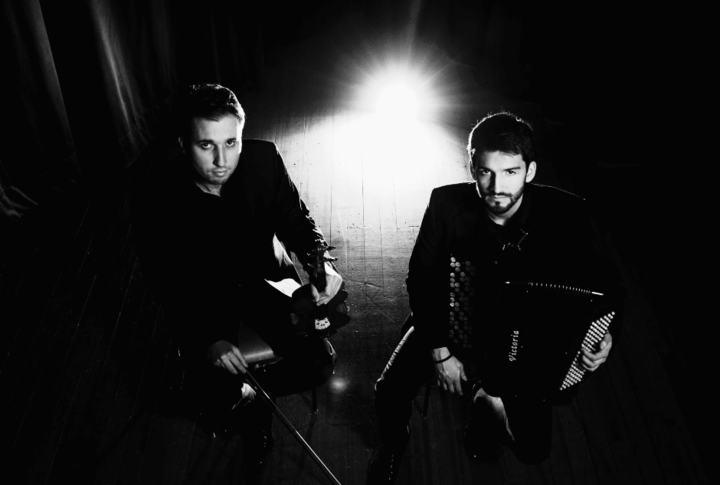 15 November 2024, 8:00 pm
Full moon concerts at the Klosterhof:
Whenever the full moon stands high above the mountains in all its splendour, we open our doors for live concerts. Musical surprises in the wellness hotel with live music - that's what awaits our guests at the Klosterhof.
Admission for hotel guests: free of charge
Admission for external visitors: EUR 19 incl. aperitif
Please make a reservation by telephone on +49 8651 98250
Nikola Zarić: accordion
Efe Turumtay: violine