Winzer Dinner with Weingut Paul Kerschbaum
Wine & Dine at the Wine Archivarium
Come and enjoy the wines of Weingut Paul Kerschbaum and enjoy an evening of culinary highlights in an exclusive atmosphere.
In our wine archives you can expect special delicacies from the Klosterhof kitchen under the direction of Sascha Förster, as well as a perfectly coordinated wine accompaniment together with the team from Weingut Paul Kerchbaum and our sommelier Jaroslav Machala.
In a very personal ambience, with a maximum number of participants of twelve, you can taste different wines and learn many a speciality about the winery from Austria.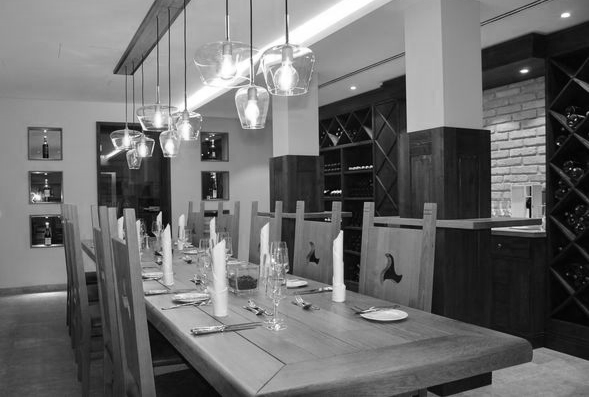 15 November 2023, 6:30 pm
Surcharge for hotel guests as part of the booked stay: 59 € p. p. incl. wine accompaniment, water and coffee
Price for restaurant guests: 99 € p. p. incl. wine accompaniment, water and coffee
Number of participants: max. 12 persons
Start: 6.30 p.m. Aperitif on the sun terrace, followed by an exclusive 4-course dinner in the wine archivarium.
Due to the limited number of participants, we kindly ask you to make a reservation in advance by phone at +49 8651 98250 or by e-mail to info@klosterhof.de.
Further information will follow. Subject to change without notice.