Wellness and Yoga Holidays
Watch stress just melt away: find your balance with us!
The more hectic your everyday life, the more your body longs for inner peace. A yoga holiday in Bavaria, Germany, brings the body into balance and provides inner harmony. Energy flows and you gain strength for the day ahead – excitement and passion come alive at the Klosterhof.
"Mindfulness" is a magic word for a healthy life. Let our therapists and qualified yoga, meditation and mindfulness instructors guide you on your way.
Yoga specials for your holiday
A wide range of yoga and wellness specials await you at the Artemacur Spa. Find your inner peace: the Klosterhof even offers guests private yoga classes that can be booked ahead of your stay.
Yoga classes
Mindfulness training
Meditation
Relaxation using Jacobsen techniques
Personal training
Shiatsu
Qi Gong
Sound journeys
On request: personal yoga mat in your room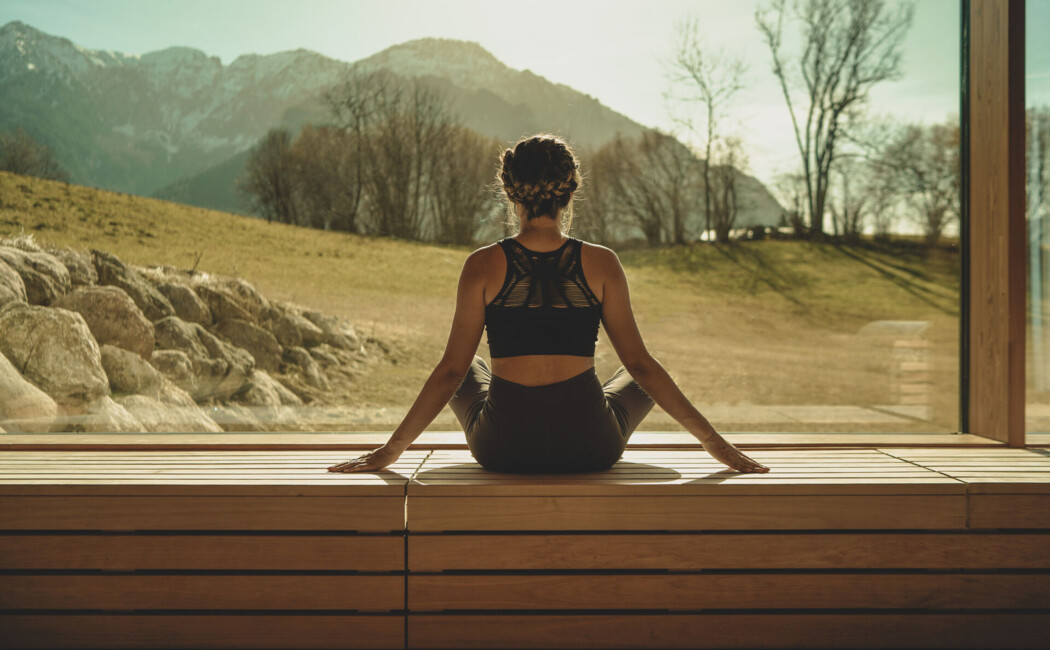 Yoga classes for hotel guests
Unique indoor activity programme
Our excellent yoga teachers hold weekly training sessions and yoga lessons for Klosterhof guests – free of charge. Hatha yoga with Birgit, power yoga with Robert, and yoga and meditation on your holiday with Mathilde are regularly included in our activity programme. The focus of yoga at the Klosterhof is seeing yoga as a way of life – after all, it is more than just a few stretching exercises! What a wonderful yoga holiday in Bavaria!
Mindfulness training gives you a better quality of life
Living mindfully ought to be so easy – if it weren't for the constant stress of everyday life. Tension means we suffer from an extreme lack of time, over-stimulation and even from so-called "free-time stress". There is no room for stress or pressure at the Klosterhof Alpine Hideaway & Spa – here, we focus on true well-being for body, mind and soul. Mindfulness training at our yoga hotel in Bavaria shows you how to put an end to all the stress and lead a more relaxed life.
Step by step, mindfulness-based stress reduction (MBSR) helps you become more mindful. Doris Iding is a yoga, meditation and mindfulness instructor – she even helped implement mindfulness in the overall concept of the Klosterhof and gives training courses for employees and seminars for guests.
What is mindfulness?
A form of meditation that helps you become more aware of your own thoughts, feelings and body sensations.
The mindset of living consciously, of not clinging to the past or constantly worrying about the future.
It means living in the present – because the person we encounter now is the most important person, and what we are doing now is the most important thing.
Mindfulness makes things present and us more aware; it makes us neutral and open.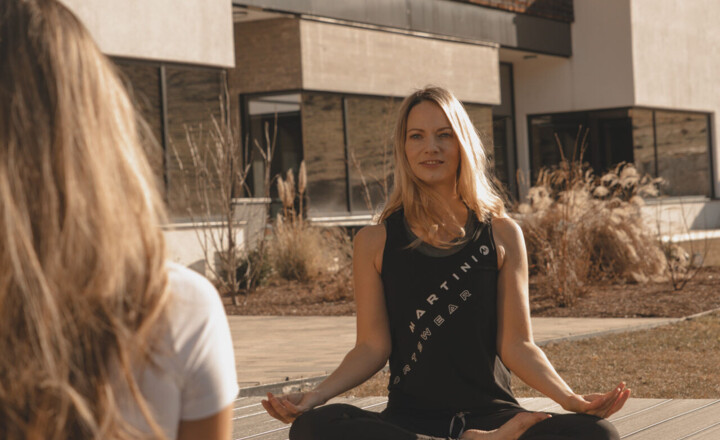 Relaxing holiday packages