Your wellness hideaway in the Bavarian Alps
Welcome at our Klosterhof spa hotel in Bavaria, Bayerisch Gmain
Sustainable wellness vacation in the first German hotel with EU Ecolabel!
Welcome to a place full of inspiration! The Klosterhof is one of the best-known wellness resorts in the Bavarian Alps. Here you will find the time and space for all your senses, for cultural variety, for wellness and alpine luxury. The Klosterhof combines all of this in a comfortable, friendly atmosphere, with a stylish interior and the unique beauty of the Bavarian Alps.
Hotel Klosterhof is surrounded by many world-famous attractions
Salzburg - the birthplace of Mozart & "Sound of Music" city (15 km)
Lake Königsee at Berchtesgaden - one of the most beautiful lakes in Europe (20 km)
Eagles Nest at Berchtesgaden - hitoric view point over Berchtesgaden (25 km)
Lake Chiemsee - Palace "Herrenchiemsee" a second Versailles of King Ludwig II (60 km)
Bavarian city Munich - known for the annual Oktoberfest and popular beer halls (130 km)
Arriving by plane is easy and close by - Salzburg Airport (15 km) or Munich Airport (170 km)
The Klosterhof is a place of power. Enjoy the finer side of life here and treat yourself to a holiday full of surprises. Variety will join you every step of the way – whether you choose to go hiking, have a leisurely stroll, or celebrate culture.
Feel the life here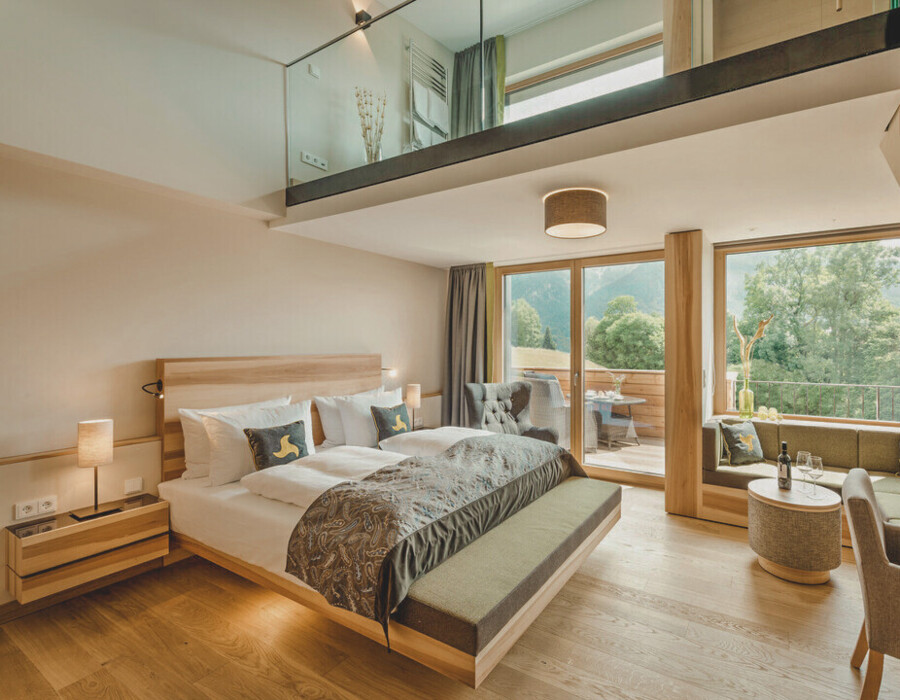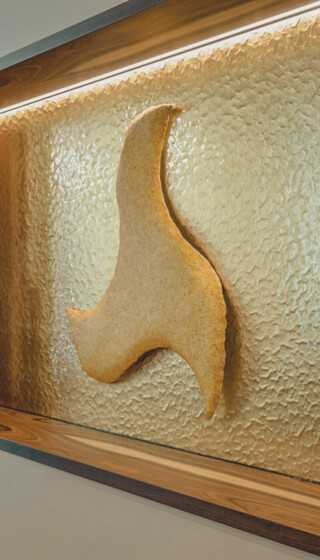 Spending time at the Klosterhof will contribute to your long-term health: well-being, spa, delicious food and a special selection of treatments will delight your body, mind and soul. Our 1,500 m² Artemacur Spa is home to good health and soothing treatments. Getting hungry? First-class dining is our number one priority at the GenussArt restaurant. Look forward to a stylish break surrounded by nature and relaxation in Bayerisch Gmain.
Discover what we have in store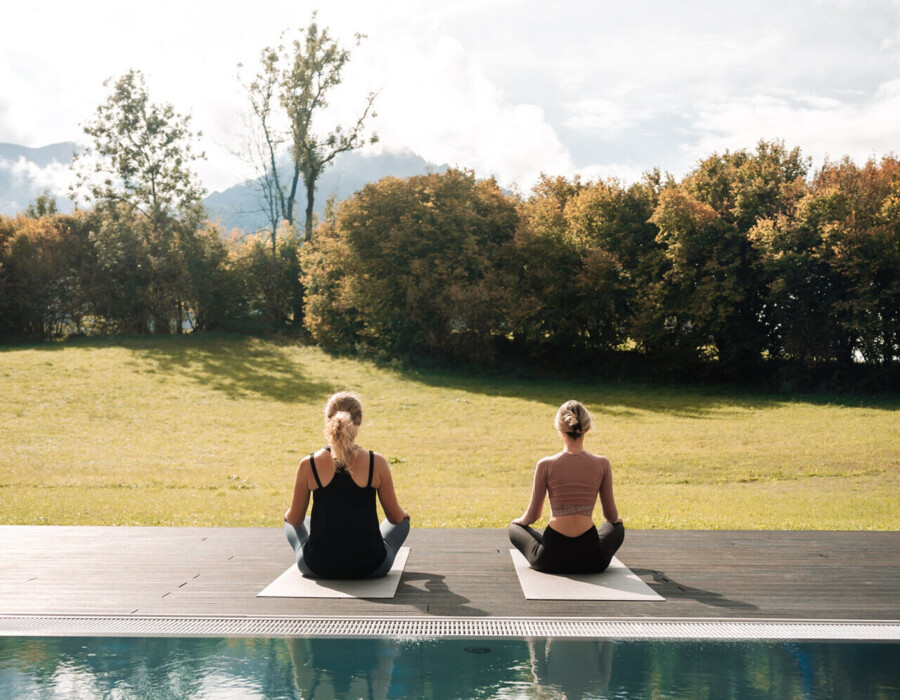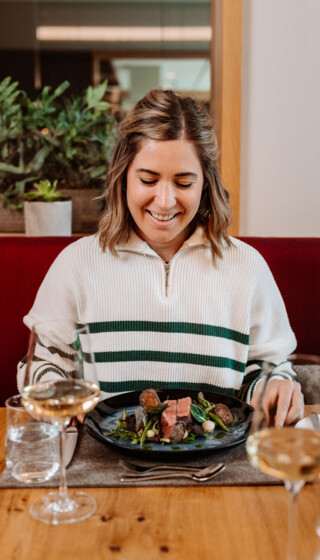 Nothing here is left to chance – because just as each person is an individual, so too should be your holiday. The wonderful moments to yourself will surely stay with you for a long time after you return home. Your time-out from everyday life gives you a sense of well-being. Your hosts are already looking forward to sharing their passion and excitement with you on your holiday at the Klosterhof in Bayerisch Gmain, Germany.
Get to know us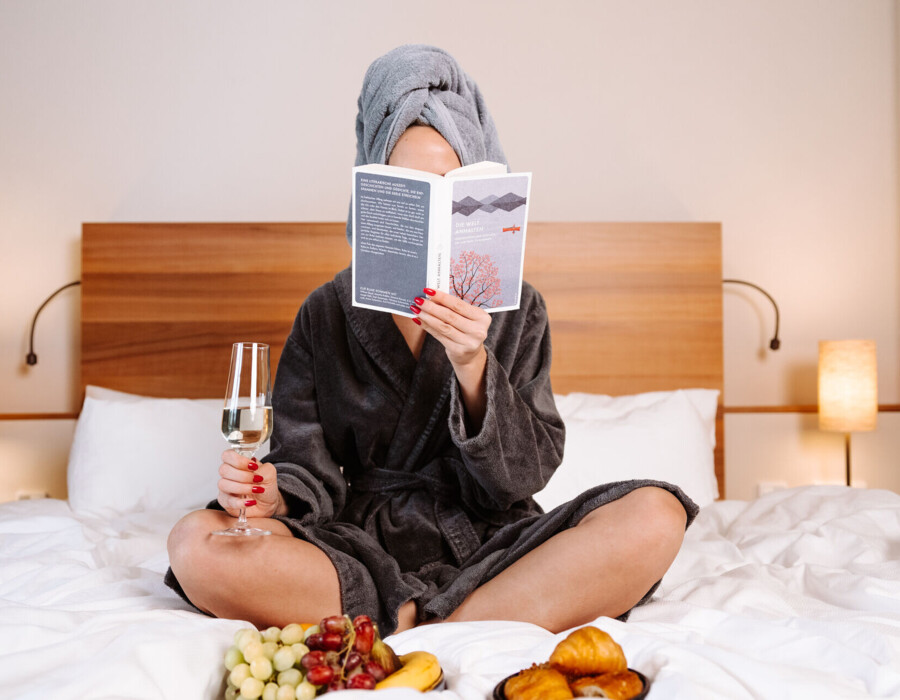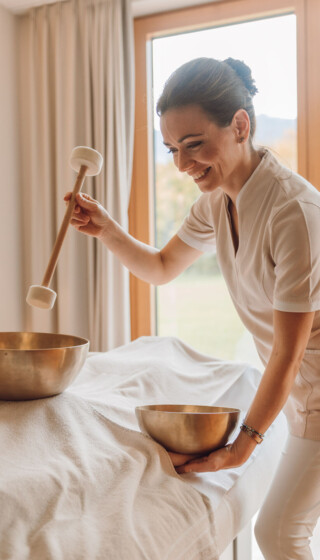 Passion and excitement come alive
See what guests have to say about holidays at the Klosterhof
The Kosterhof is our secret place where we can relax our minds and bodies. Perfect location, nice and professional service from great Team, great cuisine and more. Rooms: Comfy, spacious with beautiful views Nearby activities: Visit Bad Reichenhall, go swim into the Thumsee, take a trip to Hintersee, go hike in the mountains and more more Food & drinks: Stay more than 3 nights and enjoy full all day menu
omg! What an experience! the spa was amazing, unfortunatelly it was just till 8pm. The dinner was - I am speechless. The staff were so nice and helpfull. The room was really nice and cleam. The hotel was really calm. And the breakfast? Just wow!
Truly a beautiful hideaway.. very stylish hotel with fantastic helpful staff! The spa area has a complete offering and all brand new in appearance! 1st class.. The surrounding countryside is stunning.. highly recommend this hotel. Martin on reception was very helpful and Alexandra in the restaurant had us laughing and so nice .. Food was just the best they did a BBQ our evening the terrace has wonderful views. Hopefully return one day!
Wir haben dort im Juli eine Woche unseren Honeymoon verbracht. Wir sind schon in vielen guten Hotels unter gekommen, aber der Klosterhof war mit Abstand das beste Hotel bislang. Nicht zu groß, tolle Ausstattung, inhabergeführt, großzügiger schöner Saunabereich, gutes Essen und wirklich aufmerksames Personal, welches alle Wünsche gern möglich macht. Die Inhaber halten persönlichen Kontakt zu den Gästen und wir hatten bereits beim Ankommen sofort das Gefühl, bestens im Klosterhof aufgehoben zu sein. Wir haben direkt über die Homepage gebucht und mussten dadurch keine Gebühren für die Parkgarage zahlen. Das Wlan war super, die Aussicht auf die Berge prächtig und die Zimmerausstattung hervorragend. Wir haben uns nach Kräften bemüht, irgendwas zum Nörgeln zu finden, sind aber gescheitert. Wir werden sicher noch mal wieder kommen.
The hotel room, the food, the furnishings, the cleanliness, the wellness area, the massage, the Pilates class and the gorgeous view were just great! But what particularly struck us was the natural, not at all put on friendliness of all employees. Each and every one was so warm, you felt comfortable from the first second! Rarely experienced in this form. And at the same time absolutely professional and attentive. Hats off to this great team! We will definitely be back.
Beautiful hotel in a very quiet location. We were looking for a hotel for a wellness weekend and were thrilled all around, although we are very spoiled in this respect. Located very quietly at the end of a road with a breathtaking mountain view. However, many sights can be reached in a short time. The service was very friendly and courteous in all areas. The 4-course menu in the evening was very tasty. You could choose from 3 different menus and also mix the individual courses. The second evening we booked the Fine Dining Experience menu in the associated restaurant. Many thanks again for the wonderful evening to the chef Sascha Förster and the wonderful sommelier, who personally accompanied us the whole evening with a lot of skill and know-how. We had a panorama room with balcony and mountain view - absolutely sufficient for two people. The furnishings were very coherent and of high quality. The wellness area was exceptionally beautiful, the booked massages perfect.

A really nice hotel in a great location. This is the second time we have stayed here and we are sure we will come back more often.Everything is just perfect to relax and unwind.
We were able to enjoy this great hotel for 5 days over the turn of the year. It was our second time there and we were really thrilled. The rooms are beautifully designed and furnished with pleasant wood and colour tones. The hotel is very quietly located in a valley. We had a room with a view of the mountains. The staff is very very friendly. You feel welcome at all times. The food is fantastic. The chef tries very hard to prepare creative menus. In the meantime, Die Genussküche has also been awarded a prize. On New Year's Eve itself, we had a mega-great menu. It was almost a shame when we reached the last course.
The wellness area is also very beautifully designed. And we always found a free lounger at any time. Even on New Year's Day, when you expect an overcrowded wellness area, we had no problem at all. There are three daily infusions and a steam bath application celebrated by the sauna master.
Wonderful time out in a dreamlike setting. A very modern and stylish house, with many tasteful details. The quiet location is pleasant. Beautiful walks are possible from the house and you can be in the centre of Bad Reichenhall in 25 minutes on foot. Strikingly friendly and eager service staff and many locals on staff. Varied, generous, tasty and pretty in various small rooms. No large dining room. Very pleasant. We had a panoramic room, which was decorated to my taste. Bright, nice furniture, big windows, a big balcony with very high quality seating and a nice big bathroom. Great SPA and lots of courses for all tastes. We loved the floating in the Soledom!
I will definitely come back! Liked · Very friendly and knowledgeable staff, whose main aim seems to be to make guests feel at home. The room was beautiful, modern with respect for the alpine environment. Food was very good and excellent cocktails. Highly recommended!
Great all-round service. Friendly staff, fabulous cuisine and despite "corona" restrictions you get a wonderful feeling of relaxation and being on holiday. You will always get friendly help and real "local" tips at reception. We also treated ourselves to a massage and facial. I can truly recommend it. You will feel comfortable and very welcome!
A very beautiful, quiet hotel for relaxing holidays in the mountains. It is a very special hotel as so much attention has been paid to even the smallest details. A lot of planning went into creating a relaxing holiday – and the efforts are definitely successful!
We spent our honeymoon at the Klosterhof. The hotel was recommended by friends who only had wonderful things to say about it. We are still completely blown away by how it is possible to create such a hotel stay in these times after "corona"! Every employee was super accommodating, the rooms were always clean & the views are an absolute dream.
We felt very comfortable, starting with friendly, unproblematic check-in to the very friendly service in the restaurant and at breakfast.
The rooms are very beautiful and everything is very clean, exactly what one would expect from such a hotel.
- Very nice staff, very attentive
- Clean, beautiful hotel
- Pregnancy-suitable meals prepared EXTRA and on the spot
- Super delicious cocktails at the bar

Thank you so much for working on holidays and being there for us!
A very clean, friendly hotel that met our expectations across the board.
Perfect for a relaxing spa holiday.
We would gladly come back any time.
Maximum relaxation, nature hotel with luxury amenities! This still new hotel situated in nature is the perfect place to relax. The staff meet every need personally, you feel well taken care of.
Klosterhof holiday packages