Your Hotel for Conferences & Meetings in Bad Reichenhall
Fuel up with knowledge at the Klosterhof Alpine Hideaway & Spa in Bayerisch Gmain
Education and development thrive where peace and inspiration abound. Here in Bayerisch Gmain, Germany, you will find a place that makes learning and exchange a joy. Living passionately also means gaining new insights in seminars, workshops and conferences. The Klosterhof is a unique hotel for meetings and conferences in Bavaria. Have an intellectually stimulating stay at our conference hotel with spa, reward your team with an exciting incentive trip and draw inspiration from the beautiful Alps that surround you!
A spa hotel for meetings, conferences, incentives and much more
Whether you're looking to host a special meeting for three or a workshop for 30 people – there is a time and space for everything. Meeting rooms in various sizes, customisable configurations, catering options and the perfect starting point for exciting fringe events: the Klosterhof is a popular venue and one-of-a-kind hotel for meetings in Bavaria. Plus, you can easily combine your conference with health and well-being: ask about private in-house yoga lessons, private health checks for your employees, exercise during your breaks and nutrition talks held by Dr Färber.
Conference room for 30 people
Our large conference room is in the historic Klosterhof building. This meeting room on the top floor of the hotel is bright and fully air-conditioned, and has the state-of-the-art equipment you need for a successful meeting, including a 75" LCD screen. This 55 m2 conference room can comfortably hold up to 30 delegates. Get some fresh air during your breaks on the private balcony.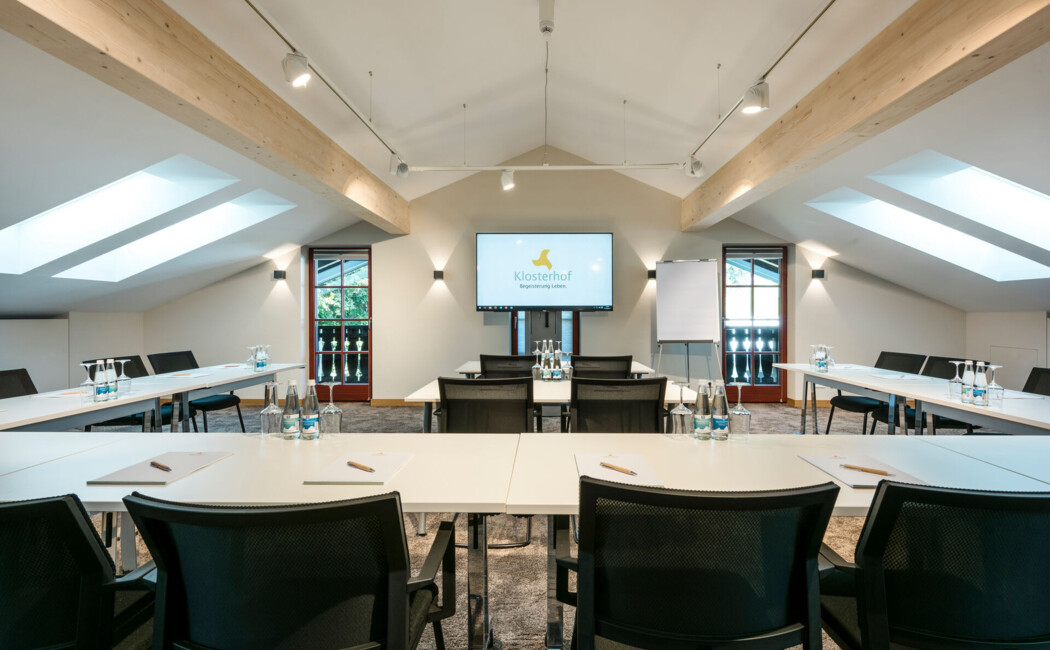 Tassilo: the room for every occasion in our conference hotel in Bad Reichenhall
Tassilo is the most versatile meeting room at the Klosterhof in Bayerisch Gmain. In no time at all, this multi-purpose room can be transformed into the perfect venue for your meeting. With views of the Predigtstuhl Mountain, this 40 m2 room is the ideal setting for laid-back meetings for up to 30 people. Tassilo can be booked upon request.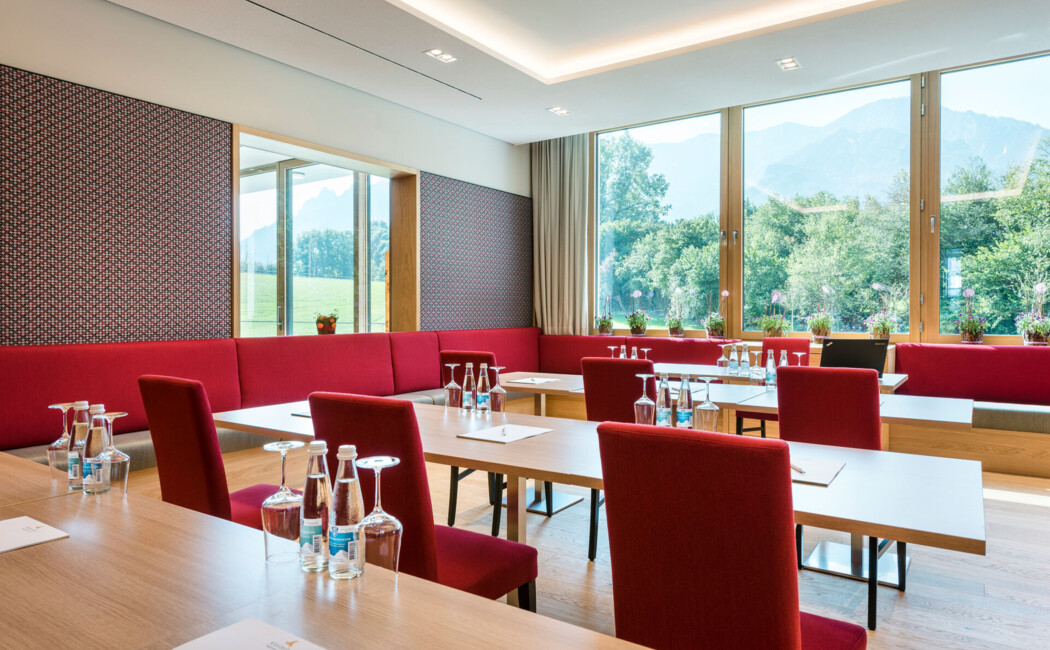 LiterArt library: a unique venue
Our library on the ground floor features floor-to-ceiling windows and beautiful bookshelves – a truly unique setting for events in Berchtesgadener Land. Creativity demands an inspiring atmosphere – and there is plenty of inspiration to be found at the Klosterhof. The Hotel Klosterhof library is 95 m2 and the perfect venue for creative meetings with large groups. Wi-Fi, integrated screen and full high-power HD projector make for impressive presentations in this space dedicated to culture and in touch with nature. Our library can be booked upon request. Enjoy your stay at our hotel for conferences in Bad Reichenhall.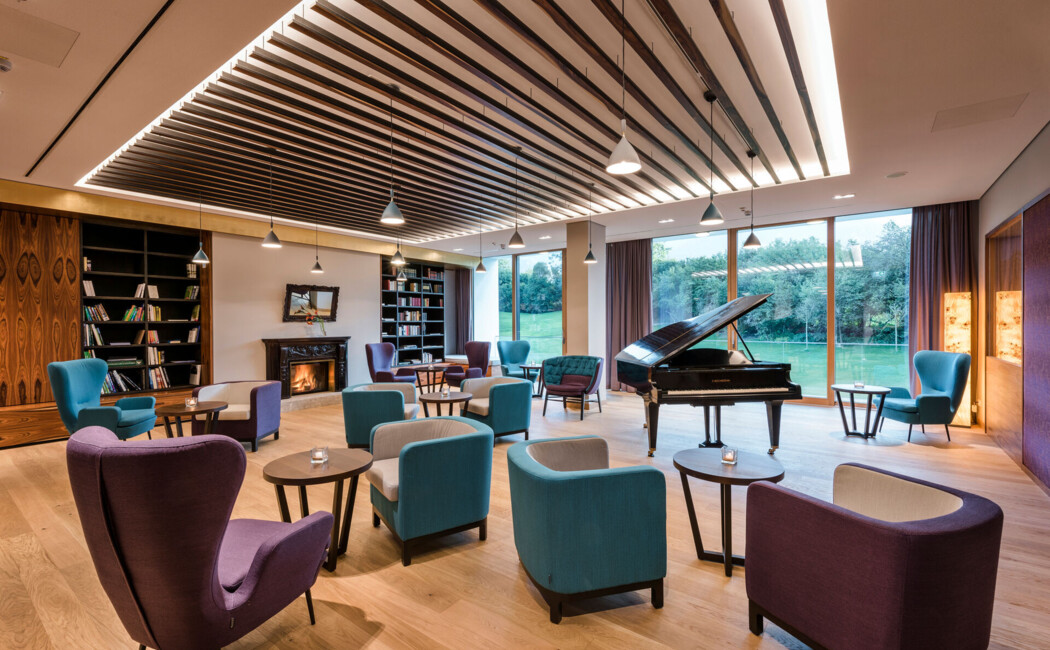 We will be happy to help you plan your conference and answer any questions you may have about our hotel for meetings in Berchtesgadener Land. Let us accompany you through the planning and execution of your meeting or conference. Simply contact us at: events@klosterhof.de
Get in touch!