Passion and Excitement Come Alive at our Spa Hotel in Bad Reichenhall
Peace, nature and the big, wide world: Klosterhof Alpine Hideaway & Spa
The Klosterhof is situated in a magical location in Bayerisch Gmain near Bad Reichenhall and Berchtesgaden, Germany. Our four-star superior hotel sits atop a sunny plateau in a beautiful, secluded setting, the pristine nature of Berchtesgadener Land at its feet. A hotel with history, a peaceful retreat – run by us, Henrike and Andreas Färber, with many personal touches and with lots of heart and soul. Here, we have made our lifelong dream come true and are excited to share our love for this very special place with our team and our guests.
Individuality – created by your hosts
Hosts create connections. Not only to people, their personal history and individuality, but also to art and culture. "It is the connection to nature that grounds us and gives us perspective," says your host Dr Andreas Färber. "Together with my wife Henrike, we have combined our expertise in hotel management, medicine and health." Following extensive expansion, the traditional Klosterhof has become a stylish spa and wellness hotel in Bad Reichenhall and an impressive venue for special experiences. Here our guests find peace, well-being, enjoyment – and often, themselves.
Learn more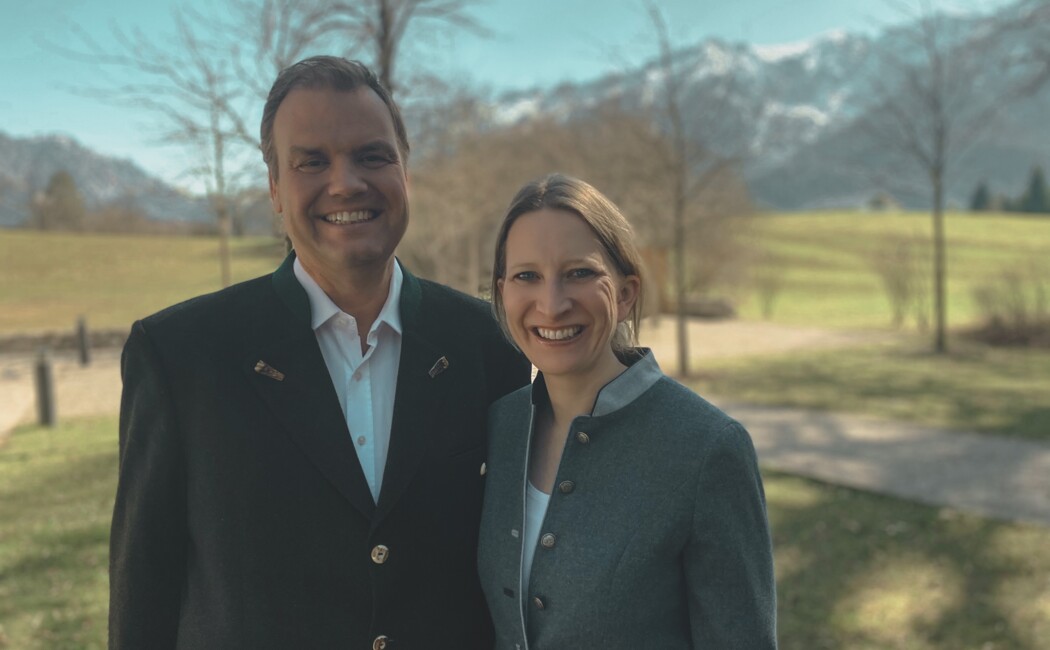 Where history has so many stories to tell
When you think about the translation of "Klosterhof" – "monastery" + "farm" – it is easy to guess where our wellness hotel in Bad Reichenhall got its name. The history of the Klosterhof dates back 500 years. The property was once surrounded by thick monastery walls. Today, our four-star superior hotel has changed its image, and has successfully created a fusion between traditional and contemporary. The former self-sufficient Augustinian St Zeno monastery has become a place that offers visitors the freedom they need to find new strength, both physically and mentally. The Klosterhof and its hosts have so much to tell.
Learn more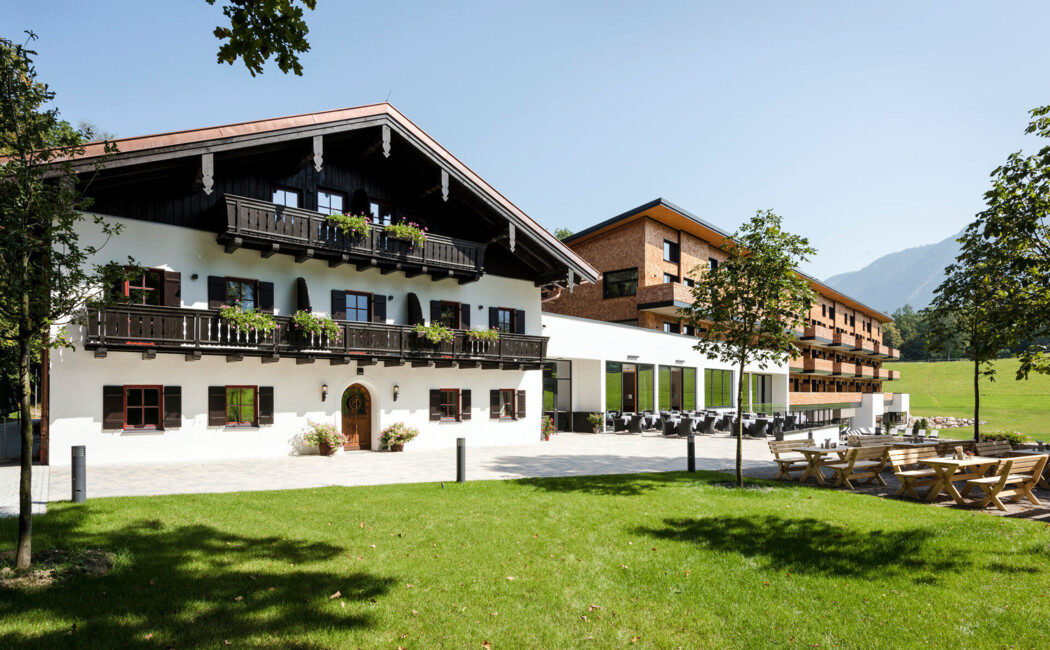 Secluded yet connected
The Klosterhof is situated in a picturesque secluded location in Berchtesgadener Land: from the valley, the Untersberg and Lattengebirge mountains impress visitors with their might; from the summit, the view of the foothills of the Alps and Chiemsee seems to go on forever. The Lattengebirge mountains are so close you can practically touch them, the famous festival city of Salzburg is easy to reach, and sights and attractions in the Chiemgau and the Salzburg regions beckon. It's easy for guests arriving from near and far to find their way to the Klosterhof from the motorway. Our philosophy of connection accompanies guests throughout their stay at the Klosterhof. Here you can experience everything we have to offer with all your senses.
Secluded spa hotel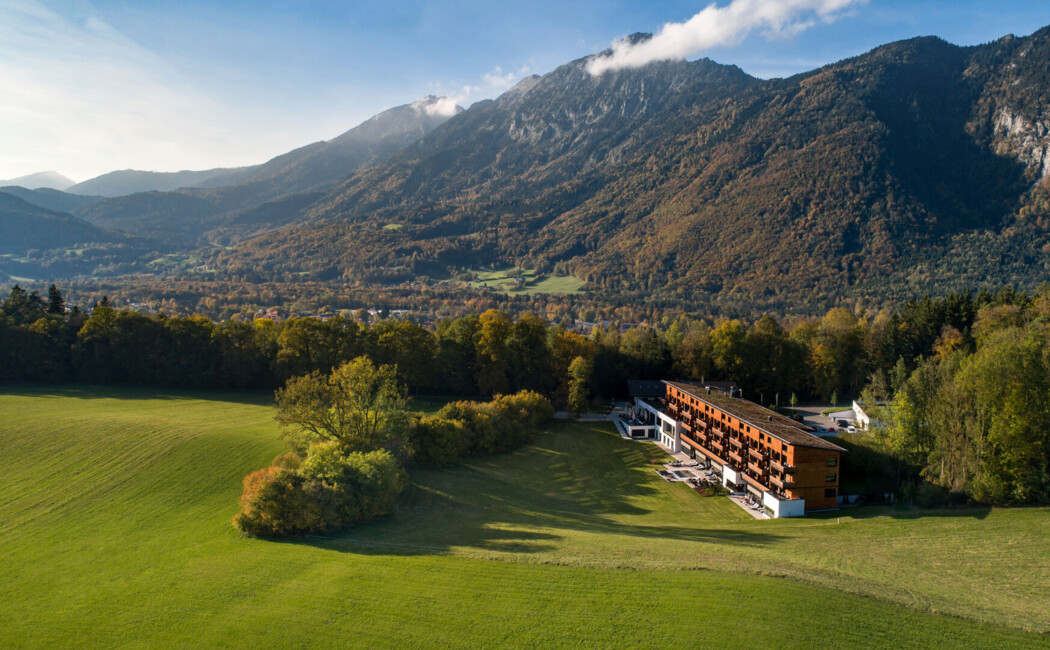 Hungry for knowledge: workshops & conferences
Peaceful places give the mind the space it needs to work. The Klosterhof in Bad Reichenhall is a popular spa hotel for meetings, conferences, incentives and workshops. Creativity often needs an inspiring setting – one with breath-taking views of the mountains, or where you can focus on a piece of literature. We make sure you are well-fed, comfortable and ready to learn or work. Our large conference room with balcony holds up to 30 guests. Or book our multi-function Tassilo room or LiterArt library as a beautiful, inspiring venue for your meeting or workshop.
Learn more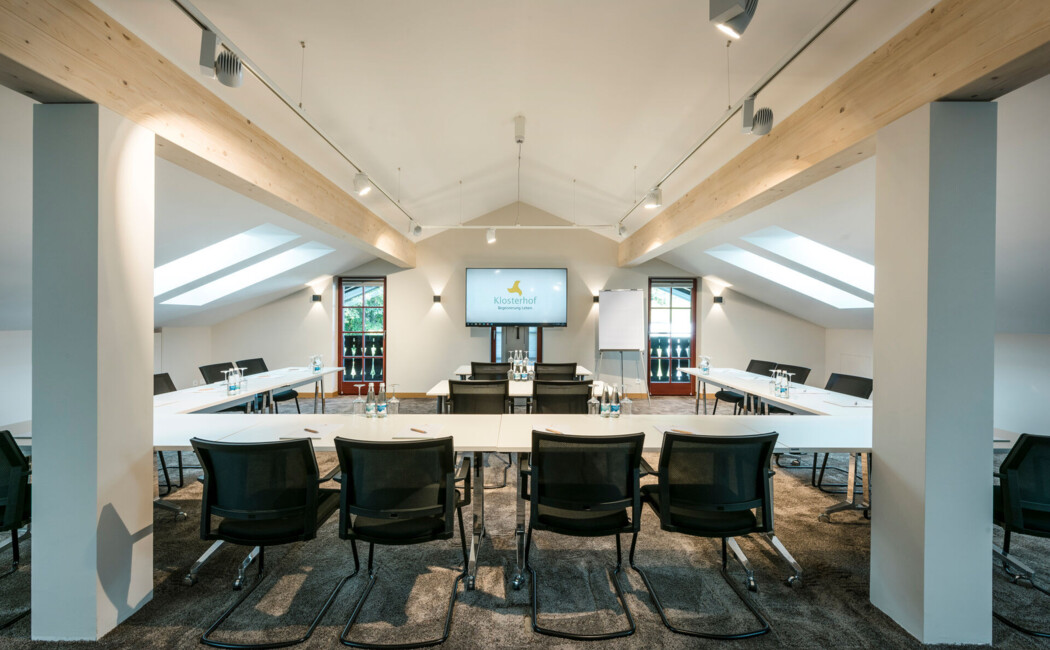 We put our heart and soul into the Klosterhof – and our guests feel this passion.