Peter Ratzenbeck
Folk and Blues
His concerts are like a firework display of pure musical energy and joy. Guitar and body form a symbiosis of movement, melodies and chords. It simply "flows" when Peter Ratzenbeck plays. His love is unmistakably Irish music, but he also mixes in folk, blues and lute music. Peter Ratzenbeck is a painter of sound who creates pictures and stories with his virtuoso guitar playing.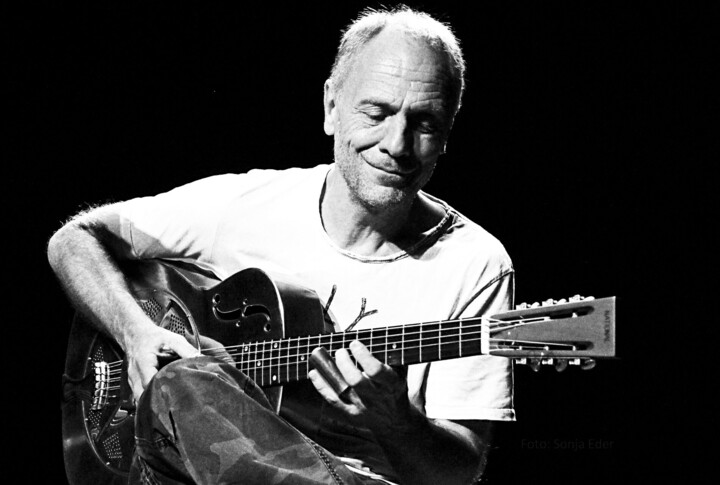 Full moon concerts at the Klosterhof:
Whenever the full moon stands high above the mountains in all its splendour, we open our doors for live concerts. Musical surprises in the wellness hotel with live music - that's what awaits our guests at the Klosterhof.
Admission for hotel guests: free of charge
Admission for external visitors: EUR 19 incl. aperitif
Please make a reservation by telephone on +49 8651 98250
Foto: Sonja Eder