Christmas in Berchtesgadener Land – Holiday Magic at the Klosterhof
Christmas holiday with wellness & gourmet at the 4*S Hotel Klosterhof in Bayerisch Gmain
Enjoy delicious food, relaxation and time at the spa at Christmas at the Klosterhof – all with the extra bonus of celebrating a traditional Alpine Christmas!
Together with the Klosterhof family, await the Christkind on Christmas Eve, enjoy our Christmas gala menu and take a leisurely torch-lit hike to Christmas mass at St. Zeno church in Bad Reichenhall.
Your Christmas in the Alps also includes an interesting mix of cultural activities with live music, readings and lectures.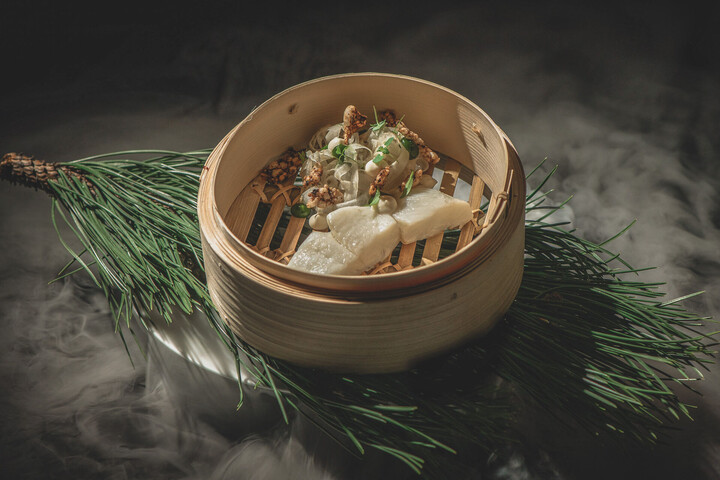 3 nights starting at € 694 p.p.
Our Christmas in Berchtesgadener Land package includes:
Indulgent breakfast with Christmas treats
Healthy Lunch Bowl buffet from 2:00-4:00 pm
Feast on our daily GenussArt dinner with your choice of dishes; exclusive wine pairings also available
Walk to the traditional Bayerisch Gmain Christmas gun salute
Mulled cider on the wintry Klosterhof terrace
A lovely Christmas Eve with festive dinner, champagne reception with the Klosterhof family
Torch-lit walk to Christmas mass at St. Zeno church
Holiday cultural programme with lectures, readings and concerts
Live music & bar evenings
Tasting sessions
Klosterhof included amenities such as access to the Artemacur Spa with rental spa bag, gym and Wi-Fi
Free parking space
The price shown is per person with double occupancy. Please note: a minimum stay of 3 nights is required at Christmas.
Our diverse program over the holidays at Klosterhof 2023
22 December: Christmas Piano Bar
23 December: Good Night at Christmas by Maddy Rose - Soul & Pop
24 December: Reception with the Klosterhof family & festive feasting at the Christmas Gala Menu
25 December: Christmas sounds with harp and dulcimer (Eva Kastner and Sabine Schmid)
26 December: Swinging Christmas with Nane Frühstückl
27 December: Blues Night with Jimmy Roggers
29 December: Just good Music by René Hemetsberger
30 December: Duo Venga - Gipsyswing, Flamenco, Tango
31 December: New Year's Eve Gala with Federico Ramon (DJ and saxophone)
02 January: Piano Bar with Stephan Aichinger
03 January: Nikolaus Wolf - Britpop, Indie-Folk
04 January: Smoking with herbal expert Evi Hajek
04 January: Solo Acoustic Jimmy Roggers
05 January: Bossa Nova with Bea de la Vega
06 January: Espr!music - Soul & Jazz
(subject to change)